Banks Road Corridor Study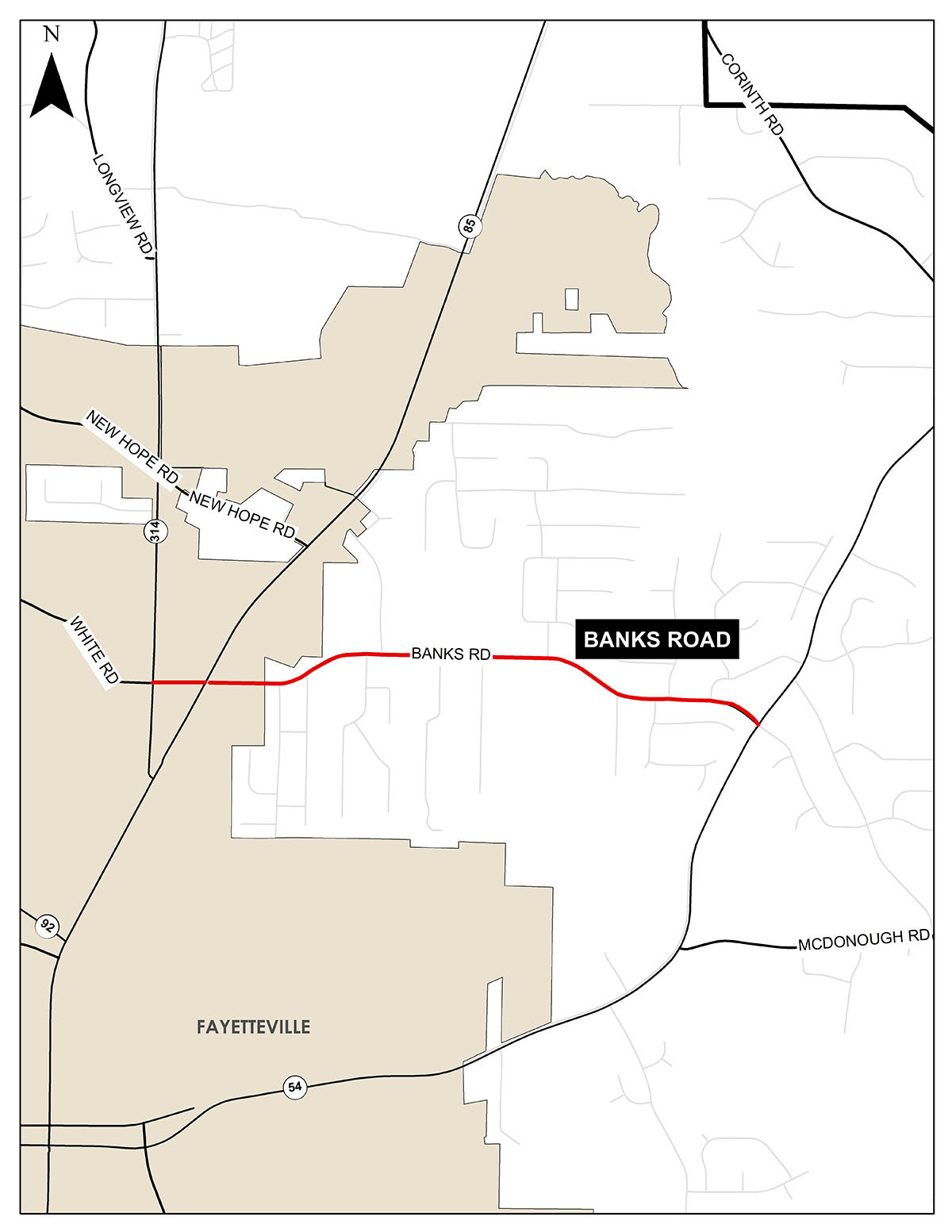 This planning study focuses on Banks Road and extends from SR 314/W Fayetteville Road to SR 54/E Lanier Avenue. The purpose of this study is to quantify existing conditions and develop a transportation vision for the corridor via community driven engagement. The Banks Road Corridor Study is one of four corridor planning studies included in Fayette County's 2017 SPLOST program. The corridor studies are a collaborative project between Fayette County, the Atlanta Regional Commission, and Fayette County's consultant, Croy Engineering, LLC.
GET INVOLVED
Take our online survey & tell us what you think! https://www.surveymonkey.com/r/PD9NT3Y
IMPORTANT UPCOMING DATES:
PUBLIC INFORMATION OPEN HOUSE 1: Monday, March 18th, 2019 at the Fayette County Public Library from 4 PM to 7 PM. Click here for meeting flyer.
PROJECT SCHEDULE

PROJECT DOCUMENTS
Banks Road Corridor Existing Conditions Report (Coming Soon)
Banks Road Corridor Study Final Report (Coming Soon)