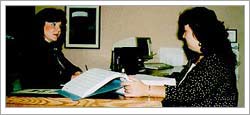 Customer Service Representatives are the link between the Fayette County Water System and the customer. They adjust bills, answer questions, and try to help with any problem that arises with the customer's water service. They must have an overall grasp of the entire operation in order to find the right avenue to a solution for a customer's problem. This section also is responsible for putting new customers on the system and removing those who move off.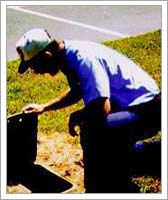 Meter Readers are probably the most visible group within the System. Every meter is read each month and the consumer's bill is based on their readings. This group is now using a new radio reading system to gather readings where new radio read meters are installed.
Billing Operations works closely with the meter readers, loading and unloading customer data to and from the meter reading equipment. The group also processes the bills for mailing, payments received, bank drafts, and electronic payments.