Public Notices
JUNE 13TH, 2023 SPECIAL ELECTION RUNOFF (TO FILL TISH NAGHISE)
Eligible Candidates
MARK BAKER- DEMOCRAT
DERRICK JACKSON- DEMOCRAT

FAYETTE COUNTY HOUSE DISTRICT 68th ELIGIBLE PRECINCTS FOR JUNE 13th, 2023 SPECIAL ELECTION RUNOFF
PRECINCT # 7- HOPEFUL (BETHANY UNITED METHODIST CHURCH)
ADDRESS: 607 RIVERS RD FAYETTEVILLE GA 30214
PRECINCT # 9- RAREOVER (TYRONE RECREATION OFFICE)
ADDRESS: 945 SENOIA RD TYRONE GA 30290
PRECINCT # 10- SANDY CREEK (HOPEWELL UNITED METHODIST CHURCH)
ADDRESS: 351 JENKINS RD TYRONE 30290
PRECINCT # 11- SHAKERAG EAST (GLENLOCH RECREATION CENTER)
ADDRESS: 601 STEVENS ENTRY PEACHTREE CITY GA 30269
PRECINCT # 16- MCINTOSH (HOLY TRINITY CATHOLIC CHURCH)
ADDRESS: 101 E. WALT BANKS RD PEACHTREE CITY GA 30269
PRECINCT # 19- ABERDEEN (CHRIST OUR SHEPHERD LUTHERAN CHURCH)
ADDRESS: 101 PEACHTREE PKWY PEACHTREE CITY GA 30269
PRECINCT # 27- DOGWOOD (GRACE CHURCH)
ADDRESS: 164 FLAT CREEK TRL FAYETTEVILLE GA 30214
PRECINCT # 31- FIELDING RIDGE (KEDRON FIELD HOUSE & AQUATIC CENTER)
ADDRESS: 202 FIELDHOUSE DR PEACHTREE CITY GA 30269
Board of Elections Certification Meeting on Friday, June 16th, 2023
Please be advised that The Board of Election meeting for June 27th, 2023 will be moved up to June 16th, 2023. The June 16th , 2023, Certification Meeting for the June 13th, 2023, Special Election Runoff will serve as the Election Board meetings for June, which will be at 5:00 p.m. at the Fayette County Public Meeting Room, in Suite 100 at 140 Stonewall Ave West, Fayetteville GA 30214
---
JUNE 13th, 2023 SPECIAL ELECTION RUNOFF TO FILL HOUSE DISTRICT 68
Executive Order by the Governor issues a writ of election to fill the vacancy in the House District 68th seat in the Georgia House of Representatives created by the passing of Representative Letitia "Tish" Naghise. The Special Election Runoff is scheduled Tuesday, June 13th; Advance in person voting will be starting on Saturday June 3rd, 2023 and June 5th, 2023, through June 9th, 2023. The Registration deadline to register to vote in the June 13th, 2023, Special Election Runoff was April 17th, 2023, by 5:00 P.M. (Close of Business)
---
ADVANCED (IN-PERSON) VOTING SCHEDULE FOR THE JUNE 13, 2023, SPECIAL ELECTION RUNOFF (TO FILL HOUSE DISTRICT 68) (LETITIA "TISH" NAGHISE)
(FIRST DAY OF EARLY VOTING) SATURDAY JUNE 3rd, 2023 (9:00 A.M. UNTIL 5:00 P.M.)
MONDAY-FRIDAY: JUNE 5th - JUNE 9th, 2023 (9:00 A.M. UNTIL 5:00 P.M.)
LOCATIONS
FAYETTE COUNTY ELECTION OFFICE
140 STONEWALL AVE, SUITE 209
FAYETTEVILLE, GA 30214

PEACHTREE CITY LIBRARY
201 WILLOW BEND RD
PEACHTREE CITY, GA 30269

TYRONE RECREATION OFFICE
945 SENOIA RD
TYRONE, GA 30290

---
ABSENTEE BY MAIL VOTING
We are currently accepting applications for an Absentee by mail ballot for the June 13th, 2023, Special Election Runoff. Requests must be on the state approved form, which you can find in the link below. Simply print form, complete and sign. You can drop off at the Registration office at 140 Stonewall Ave West, Suite 208 Fayetteville GA 30214, or send it in the mail, or scan and email to electionsgroup@fayettecountyga.gov. The deadline to request an Absentee Ballot by Mail in our office for this election Runoff is June 2nd, 2023, by 5:00 PM, The deadline to turn in your ABM application for online, email or faxing is June 2nd, 2023 at 11.59 P.M. To access the form to request an ABM ballot, click the link below

Application for Georgia Official Absentee Ballot (fayettecountyga.gov)
---
Executive Order for June 13th , 2023, Special Election Runoff (To Fill House District 68)
View Notice
Public Notice of Logic & Accuracy Testing for the Fayette County June 13th, 2023, Special Election Runoff
View Notice
Intent to Process or Tabulate Early for the Fayette County May 16, 2023, Special Election
View Notice
FAYETTE COUNTY DROP BOX LOCATION:
Fayette County Elections Office (Inside)
140 Stonewall Avenue West Suite 208
Fayetteville, Georgia 30214
(NOTE: THE ABSENTEE BY MAIL DROPBOX WILL NOT BE AVAILABE FOR THIS JUNE 13TH 2023 SPECIAL ELECTION RUNOFF)
---
2023 QUALIFYING INFORMATION FOR CANDIDATES
QUALIFYING FOR THE NOVEMBER 7th, 2023, MUNICIPAL ELECTION WILL BEGIN ON AUGUST 21ST THROUGH AUGUST 25TH. THE TIMES WILL BE FROM 8:30 AM TO 4:30 PM MONDAY – FRIDAY DAILY WITH IN THE DATE PERIOD.
QUALIFYING LOCATIONS & FILING CLERKS
FAYETTEVILLE LOCATION
210 STONEWALL AVE WEST,
FAYETTEVILLE, GA 30214
FILING CLERKS- VALERIE GLASS

PEACHTREE CITY LOCATION
151 WILLOWBEND RD,
PEACHTREE CITY, GA 30269
FILING CLERK- YASMIN JULIO

TYRONE LOCATION
950 SENOIA RD,
TYRONE, GA 30290
FILING CLERK- DEE BAKER

TOWNS OF WOOLSEY & BROOKS LOCATION
140 STONEWALL AVE WEST SUITE 208,
FAYETTEVILLE, GA 30214
FILING CLERK- BRIAN HILL

NOTE: GO TO THE SECRETARY OF STATE WEBSITE FOR INFORMATION FOR CANDIDATES TO GET QUALIFYING FORMS AT: https://sos.ga.gov/index.php/Elections/information_for_candidates
---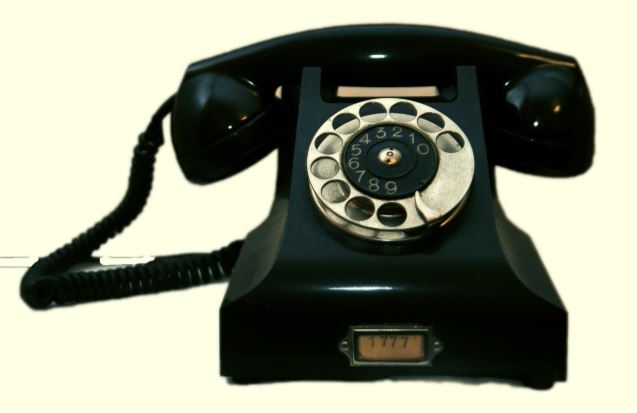 DID YOU VOTE A PROVISIONAL BALLOT THIS ELECTION?
IF YES, PLEASE CALL 1-833- 547- 8683 (VOTE) TO DISCOVER IF YOUR PROVISIONAL BALLOT WAS COUNTED.
---
The Board of Elections and Voter Registration is responsible for administering honest, fair, and impartial federal, state, and local elections and for maintaining accurate voter registration records. All work is carried out under the guidelines of federal and state laws.
Advance/In Person Voting
Fayette County Elections and Voter Registration and The Board Members would like to remind the citizens of Fayette County that voting Advance/In Person is the same as voting absentee. Your voting record will reflect "Absentee Ballot" if you choose to vote early. If you choose to vote on Election Day at your polling location, your voting history will be notated with the word "Regular."
---
Board Meetings
Regularly Scheduled meetings of the Fayette County Board of Elections & Voter Registration are held on the fourth Tuesday of each month at 5:00 p.m. at the Fayette County Administrative Complex located at 140 Stonewall Avenue West, Suite 100.
---
Members of the Board of Elections and Voter Registration
Aaron Wright, Chairman - (C) 404-580-9553
Email: awright@fayettecountyga.gov

Gary Rower, Member - (C) 678-201-1256
Email: grower@fayettecountyga.gov

Darryl Hicks, Member - (C) 404-558-1791
Email: dhicks@fayettecountyga.gov
Office Staff
Brian W. Hill
Director of Elections and Voter Registration
Phone: 770.305.5138
Fax: 770.719.5585
bhill@fayettecountyga.gov

Beverly Daniel
County Registrar
Phone: 770.305.5308
Fax: 770.719.5585
bdaniel@fayettecountyga.gov

April Crosby
Elections Supervisor
Phone: 770.305.5139
Fax: 770.719.5539
Acrosby@fayettecountyga.gov

Gaynell Ramessar
Chief Deputy County Registrar
Phone: 770.305.5140
Fax: 770.719.5554
gramessar@fayettecountyga.gov

Margaret Johnson
Elections Coordinator
Phone: 770.305.5141
Fax: 770.719.5449
mjohnson1@fayettecountyga.gov

April Urspruch
Elections Clerk
Phone: 770.305.5443


Haejung Tonnesen
Elections Clerk
Phone: 770.305.5222
htonnesen@fayettecountyga.gov
---
Links:
More information about upcoming elections can be found on the following websites:
Republican Party of Fayette County
Elaine Kilgore – Chairman
174 North Glynn Street
Fayetteville, GA 30214
www.MyFayetteGOP.org
elainekilgore@proton.me
(770) 714-9737
Democratic Party of Fayette County
Joe Clark – Chairman
115 Peppermill Landing
Fayetteville, GA 30214
(678) 591-1893
Tjcair007@yahoo.com
Meeting Location:
IHOP
705 North Jeff Davis Drive
Fayetteville, GA 30214

www.gafayettedems.org/
info@gafayettedems.org
United States Federal Government
http://firstgov.gov