There are no public notices at this time.
News & Events
Prayer Vigil for Vice Chair Pota Coston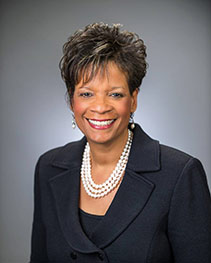 A prayer vigil is scheduled for Thursday July 2 from 7:00-8:00 pm at the Fayette County Commissioner's meeting room at 140 Stonewall Ave. W. in Fayetteville. Full Story
---
The Fayette County administrative offices will be closed Friday, July 3 in observation of the Independence Day (4th of July) holiday. All offices will reopen on Monday, July 6, 2015 at 8:00 a.m.
---
Scheduled pump testing may cause discolored water.
Scheduled pump testing at the Water System's Crosstown Water Treatment facility will be conducted June 30th and pump testing at our Ellis Road tank site will be conducted on July 1st . Some Water System customers may experience discoloration in their water . More Information
---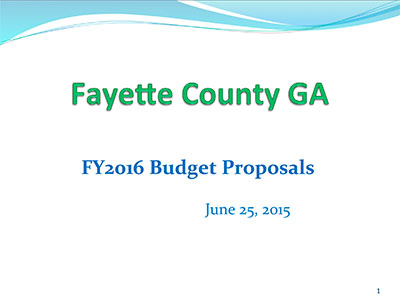 Storm damage in Tyrone, GA
On Wednesday, June 24, 2015 the Town of Tyrone experienced a weather event know as a Microburst , with winds reaching 80-90 mph.  
Full Story
Discolored water in some Fayette County Water System areas
Scheduled pump testing caused flow change resulting in discolored water. on June 23, 2015. Full Story
WE NEED YOUR INPUT...
Fayette County Health Department wants to know your opinion about our community health and quality of life. Click HERE to complete the survey.
Fayette County Category I Dam Projects presentation