Purchasing Department
Contact Information
Fayette County Administrative Complex
140 Stonewall Avenue West
Suite 204
Fayetteville, Georgia 30214
770.305.5420
PurchasingGroup@fayettecountyga.gov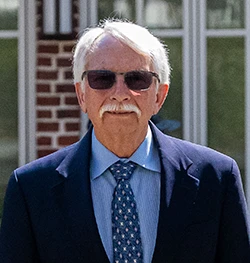 Ted L. Burgess, Purchasing Director
770.305.5393
tburgess@fayettecountyga.gov
Contract Administrator, Natasha Duggan: 770.305.5150
nduggan@fayettecountyga.gov
Contract Administrator, Sherry White: 770.305.5314
swhite@fayettecountyga.gov
Buyer & Contract Coordinator, Ted Crumbley: 770.305.5115
tcrumbley@fayettecountyga.gov
Hours:
Monday - Friday 8:00 am - 5:00 pm excluding holidays
---
The Fayette County Purchasing Department procures materials, supplies, equipment and services for County departments, ensuring quality and maximum dollar savings under the supervision of the Fayette County Board of Commissioners. One of the main functions of the Purchasing Department is saving taxpayer money.
The Purchasing Department strives to treat vendors and contractors fairly and equitably, while encouraging competition. The Purchasing Department ensures objectivity in awards to responsive and responsible bidders and provides assistance to all County departments in the planning and procurement process.
The Fayette County Purchasing Department handles surplus sales through auctions and on-line sales. This is usually a combined governmental auction that involves some other Fayette County governments. This information will be available on the Fayette County web site before each auction that is held.
*

Users must have Adobe Acrobat Reader® installed on their computer to view or print this file.This is a free download available from the Adobe website.