Fayette County Building Grounds & Maintenance
Contact Information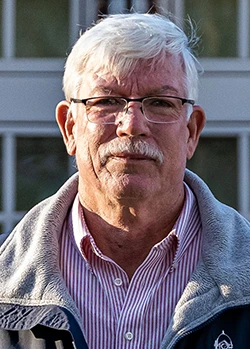 Larry Mitchell, Director
(770) 320-6004
Lmitchell@fayettecountyga.gov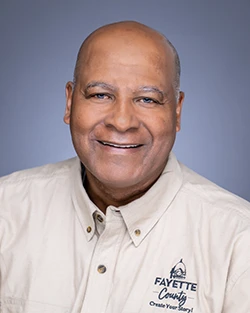 Anthony Ballard, Asst. Director
(770) 320-6000
aballard@fayettecountyga.gov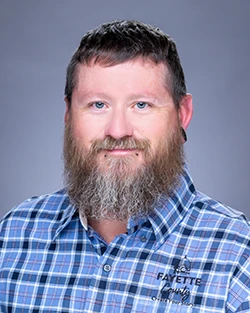 Josh Wilson , Asst. Director
(770) 320-6007
jwilson@fayettecountyga.gov
Robin McAlister, Administrative Asst.
(770) 320-6003
rmallister@fayettecountyga.gov
146 McDonough Road
Fayetteville, Georgia 30214
770-320-6004
Hours:
Monday - Friday, 8 a.m. - 5 p.m.
---
Welcome to the Fayette County Buildings and Grounds Department. Our objective is to provide a safe, clean, and aesthetically pleasing environment in which to conduct public business. Buildings and Grounds staff take great pride ensuring all Fayette County properties are well maintained and ready for your use.
Grounds Maintenance staff handle routine landscape maintenance duties, trash removal, mowing, fertilizing, tree and shrub pruning, and pesticide application. They manage and coordinate grass cutting contractors at several athletic complexes and oversee the maintenance of 23 ball fields/25 soccer fields during the playing season.
Building Maintenance staff provide the maintenance and upkeep of over 140 county-owned buildings, totaling more than 700,000 square feet. Staff keep building systems such as HVAC, plumbing, elevators, and electrical running smoothly and efficiently. They respond to requests for repairs and renovations. Most of the work is performed by in-house staff, although contractors are used when it is cost effective.
For both Fayette County residents and visitors, the goal is to present a positive image, safe and clean facilities, and well maintained properties. Regular and frequently scheduled service and monitoring of our facilities are essential to meet the needs of our citizens and visitors, and to reduce liability risks throughout the system. Our expectation can be met by developing, defining, and implementing a maintenance and management plan with operational standards.
The expected outcome of our operational plan will be to:
Maintain park areas and facilities that are clean, safe, and aesthetically pleasing.
Develop and implement regularly scheduled routine and preventative maintenance programs.
Develop and implement maintenance support of recreation programs, special events, and other departments, to include facility modifications and equipment set-up and removal.
Develop and implement a maintenance program to react to unplanned or emergency needs.
Assist in identifying maintenance implications for proposed new capital projects or proposed renovations of existing facilities.
Assist in identifying hazardous conditions in any park or facility and recommending or implementing remediation.
General Maintenance Work Goals:
Professional Judgment – all full-time Building and Grounds Maintenance employees are professional. Regardless of how specific standards or directions are, there will be times when an employee has to exercise professional judgment. Professional judgment is the ability of an individual to form and be able to justify an opinion, or make a decision, based upon his/her knowledge, skill and experience.
Craftsmanship – all work will be done in a safe, timely, craftsman-like and professional manner, so as to insure the safe and functional condition of all that is maintained. Safety is of the utmost concern.
Repair Work – all new and repair work shall be done in accordance with applicable building codes.
Clean Up – when working on projects, trash and work debris will be cleaned up from the work site at the end of each workday, or at the completion of the task.
Litter – parks shall be free of litter. The removal of litter will be assigned to certain crews/individuals, but no County employee shall neglect removing a piece of litter, and assume someone else will pick it up.
Construction/Work Signage – construction/work signage will be posted at worksites (wet paint, keep out, etc.) and removed when the project/work is complete.
Fencing – fencing is to be installed to secure the work area from park patrons, and be maintained on a daily basis. (Barricades, cones, caution tape, etc.)
Broken Glass – broken glass shall be swept up immediately upon discovery.
Vandalism and Graffiti – vandalism and graffiti shall be reported to a supervisor immediately and repaired as soon as possible after discovery.
Metal Components – metal components, unless designed to be uncoated, shall have a coating/paint that prevents the development of rust and covers metal surfaces uniformly and completely.
Wooden Components – wooden components, unless designed to be unfinished, shall be uniformly painted, stained, or clear-coated. Finish shall not be faded, worn-through, peeling or chipped.
Manufacturer's Recommendations – all products incorporated into work performed by staff shall be used in accordance with the manufacturer's recommendations and for intended use.
Fayette County Buildings and Grounds Department proudly serves the community, making sure our public spaces are safe and well maintained. Please contact us with any questions or concerns.