The Fayette County 911 Communications Center was established in 1995 with the consolidation of four separate communication centers, two of which were Public Safety Answering Points (PSAP).
---
The Communications Center dispatches for the following agencies:
Fayette County Fire and Emergency Services
Fayetteville Fire Department
Fayetteville Police Department
Peachtree City Fire and EMS
Peachtree City Police Department
Tyrone Police Department
Fayette County Sheriff's Department
Fayette County Marshal's Office
---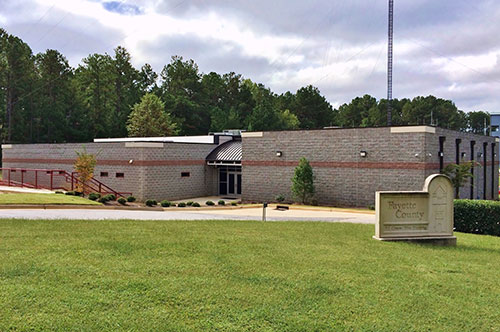 911 Center
Mission Statement
The Fayette County 911 Communications Center is the relay point for the dissemination of information to public safety field units from the general public and between public safety field units and agencies. The relay of this information is of vital importance in the protection of life and property. The Fayette County 911 Communications Center is committed to providing efficient, effective public safety communications to the agencies it serves. The Center promotes positive relations with each of the agencies it serves as well as continuing to educate the community about Next Generation 911.