Fayette County will re-open to the public on May 18
Fayette County, Georgia, May 12, 2020 – Fayette County offices will re-open, Monday, May 18, 2020 at 8:00 a.m. Staff will continue to report to work and work under the telework plan. Our vulnerable and medically fragile employees are required to continue to telework to keep exposure to a minimum.
In an effort to remain consistent with state and federal guidance and mitigate transmission of COVID-19 virus, Fayette County has temporarily updated its procedures as follows:
Staff will be on-site to take temperatures of persons entering County buildings. If deemed to have an elevated temperature of 100.4 degrees Fahrenheit or greater, visitors will be encouraged to seek medical attention and contact the county's website for information. Those with elevated temperatures as described will not be allowed to enter the building.
Each county department will implement social distancing measures and asks everyone to adhere to the procedures accordantly.
The goal of the Fayette County Board of Commissioners is for all citizens to remain healthy and safe. We take these precautions to mitigate the spread of COVID-19 from person-to-person, and we encourage all to continue to practice proper hand washing protocols, social distancing, and cleaning and disinfecting surfaces.
We also ask our residents to continue to contact us via phone, email, or our website, as an alternate option. Contact information for staff is available on the website, when you navigate to the desired department on the left of the website or by calling 770-305-5400 or 770-305-5200.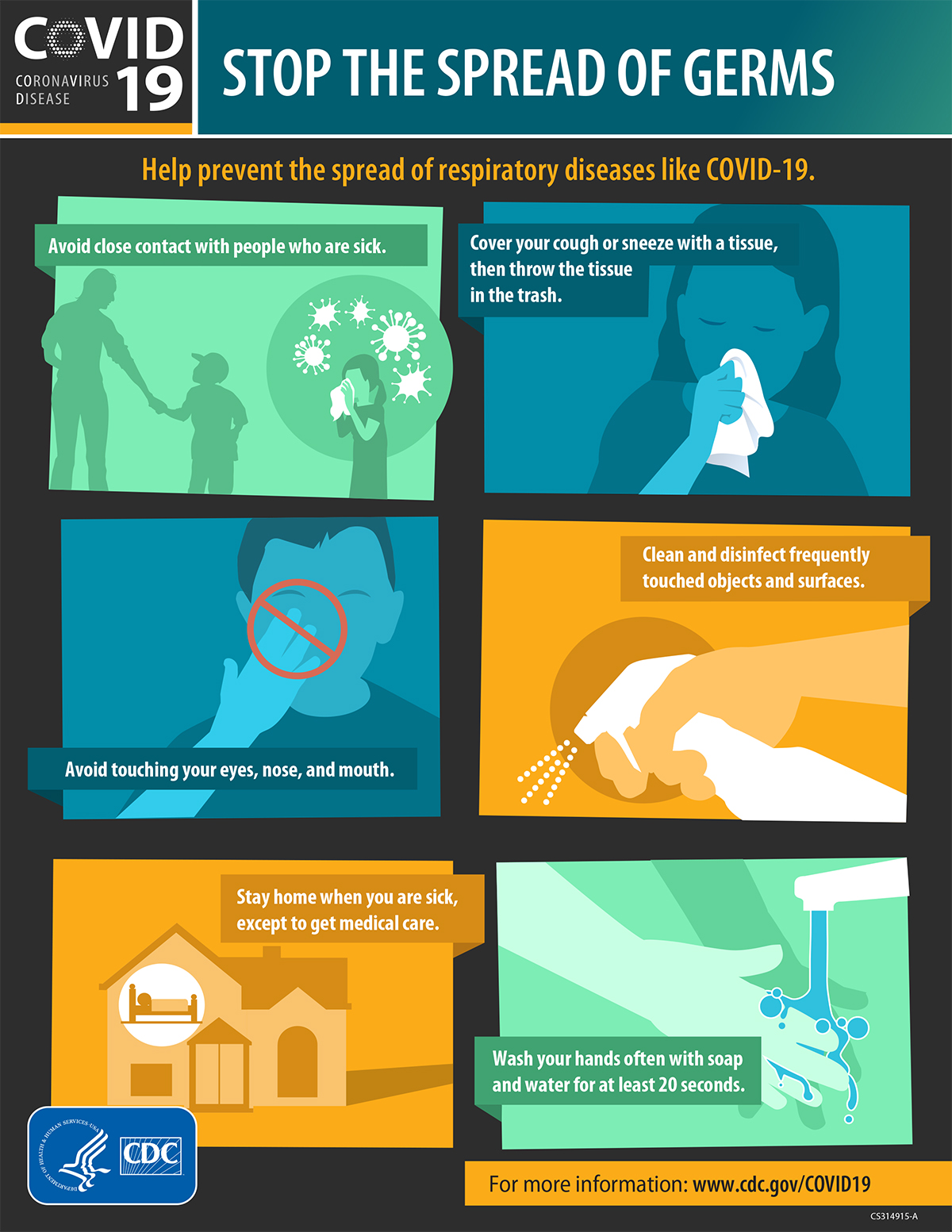 Announcements from Governor Kemp's Press Conference - April 20, 2020
---
ACCG Releases Overview of the Requirements of Governor Kemp's Shelter in Place Executive Orders to Aid in Public Education
In response to requests from county officials to help with public education, ACCG has developed an overview of the requirements of Governor Brian Kemp's Shelter in Place Executive Orders. County officials are encouraged to share this information with their communities, the local media and others to help residents adhere to the Shelter in Place requirements. Two versions of this information are available: Shelter in Place Requirements – without Endnotes and Shelter in Place Requirements – with Endnotes.
---
Announcements from Governor Kemp's Press Conference – April 8, 2020
During Governor Brian Kemp's press conference on April 8, 2020, he announced that he would extend the Shelter in Place Executive Order through April 30 and said that all provisions will remain in effect.
---
Governor Kemp's Executive Order: Violations
For instructions on reporting EO Violations please go to and click on "Contact Us" and then click on "Constituent Services" which will take you to a form to fill out (please scroll to the bottom of the page).
Include the following information in the "Please provide a brief description about your request / concern" section of the form
Business Name
Address
County
Telephone Number
Specific details for the complaint
---
Information Resources
Filing Unemployment Benefits Claims
Safe Grocery Shopping During the Coronavirus Outbreak
Statement from Senator Perdue
COVID-19 Pandemic Whole of Government Response
---
State of Georgia has a new COVID-19 hotline
If you believe that you are experiencing symptoms of COVID-19 or have been exposed to the novel coronavirus, please contact your primary care doctor, an urgent care clinic, or your local federally qualified healthcare center. Please do not show up unannounced at an emergency room or health care facility. Hotline: (844) 442-2681
---
Centers for Disease Control & Prevention
As always, we recommend Georgia residents refer to the websites of the Centers for Disease Control & Prevention (CDC) and the Georgia Department of Public Health (DPH) for up-to-date and detailed disease information.
Georgia Department of Public Health
https://dph.georgia.gov/
Downloadable PDF Resources from the CDC:
---
Can the COVID-19 virus spread through drinking water?
The COVID-19 virus has not been detected in drinking water. Conventional water treatment methods that use filtration and disinfection, such as those in most municipal drinking water systems, should remove or inactivate the virus that causes COVID-19. - https://www.cdc.gov/coronavirus/2019-ncov/php/water.html
Helpful guidance on developing workplace policies and procedures to combat Coronavirus COVID-19: Click here to read the article
Below is a compilation of online resource links assembled and distributed by the Georgia Department of Public Health (DPH), updated March 4, 2020.
---
---
CDC's guidance for community Faith organizations
https://www.cdc.gov/coronavirus/2019-ncov/community/guidance-community-faith-organizations.html
US DHHS CDC Global COVID-19 Map
https://www.cdc.gov/coronavirus/2019-ncov/locations-confirmed-cases.html#map
US DHHS CDC US Outbreak Statistics
https://www.cdc.gov/coronavirus/2019-ncov/cases-in-us.html
US Department of State Travel Advisories
https://travel.state.gov/content/travel/en/traveladvisories/traveladvisories.html/
---
DEFINITIONS, BACKGROUND, PLANS
US DHHS Public Health Emergency Declaration
https://www.phe.gov/emergency/news/healthactions/phe/Pages/2019-nCoV.aspx
Flu Types, definitions, and naming conventions. US DHHS CDC
http://www.cdc.gov/flu/about/viruses/types.htm
Definitions and Risk Assessments, US DHHS CDC (Interim US Guidance for Risk Assessment and Public Health Management of Persons with Potential Coronavirus Disease 2019 (COVID-19) Exposure in Travel-associated or Community Settings)
https://www.cdc.gov/coronavirus/2019-ncov/php/risk-assessment.html
US DHHS CDC
https://www.cdc.gov/coronavirus/2019-ncov/
US DHHS Food and Drug Administration.
https://www.fda.gov/emergency-preparedness-and-response/mcm-issues/coronavirus-disease-2019-covid-19
COVID-19 Emergency Use Authorizations (FDA)
https://www.fda.gov/medical-devices/emergency-situations-medical-devices/emergency-use-authorizations#coronavirus2019
US Dpt of Labor OSHA
https://www.osha.gov/SLTC/covid-19/
US Dpt of State. Overseas Security Advisory Council.
https://www.osac.gov/Content/Announcement/fee23fa6-8c30-44ae-985f-180e3ce9635e
US Dpt of Transportation FAA. Interim Aircrew Guidance for COVID-19
https://www.faa.gov/other_visit/aviation_industry/airline_operators/airline_safety/safo/all_safos/media/2020/SAFO20001.pdf
Region IV Government Information Sites:
Alabama Department of Health: http://www.alabamapublichealth.gov/infectiousdiseases/2019-coronavirus.html
Florida Department of Health: http://www.floridahealth.gov/diseases-and-conditions/COVID-19/index.html
Georgia Department of Health: https://dph.georgia.gov/
Kentucky Department of Health: https://chfs.ky.gov/agencies/dph/Pages/covid19.aspx
Mississippi Department of Health: https://msdh.ms.gov/msdhsite/_static/14,0,420.html
North Carolina Department of Health: https://www.ncdhhs.gov/divisions/public-health/coronavirus-disease-2019-covid-19-response-north-carolina
South Carolina Department of Health and Environmental Control: https://www.scdhec.gov/health/infectious-diseases/viruses/coronavirus-disease-2019-covid-19
Tennessee Department of Health: https://www.tn.gov/health/cedep/ncov.html