Road Department's Employees of the Month
September 2023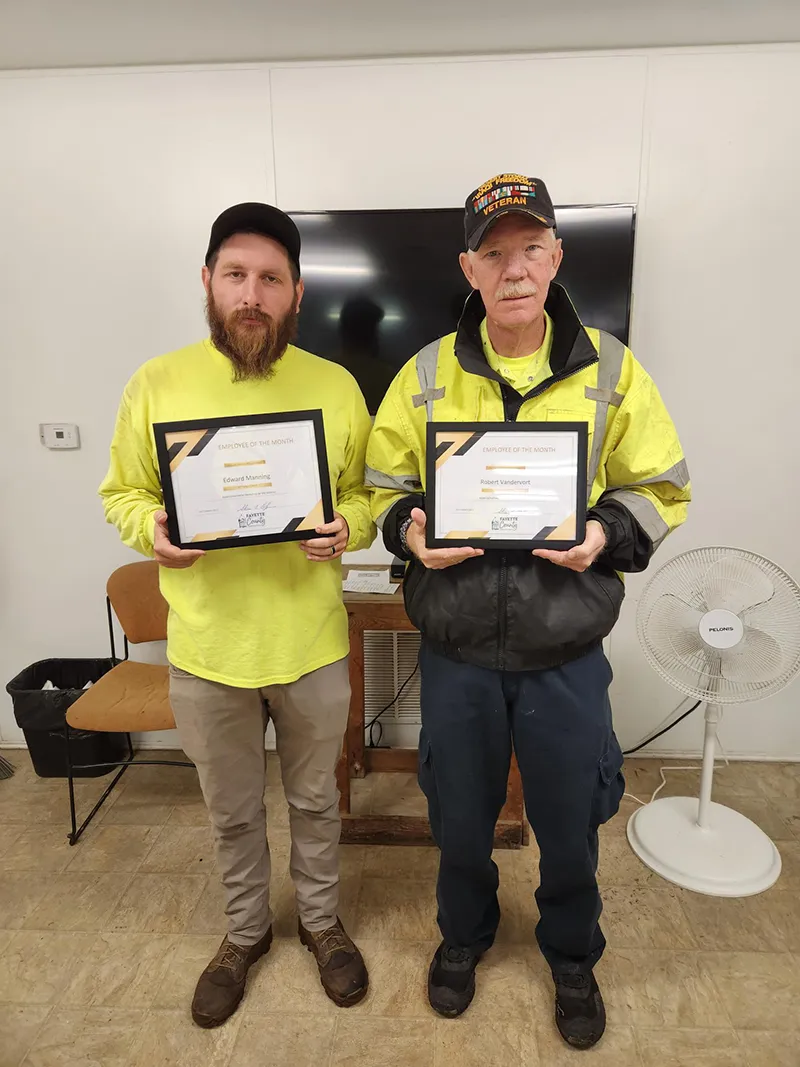 Robert "Tank" Vandervort
Tank is a Senior Equipment Operator who has volunteered to step in and supervise the new trash and dead animal pick-up operations within the Department. The County has recently moved from using Detail Crews to a third-party staffing firm to supply the manpower required to maintain the unincorporated County's right-of-way. Tank whose normal duties are on the Department's paving crew has done a great job working alongside these new workers setting the high expectations that are required to keep the County looking beautiful.
Edward "EJ" Manning
EJ is a seasonal worker on the Department's Mowing Crew who was hired to weed-eat the grass around obstructions that are left after the tractors mow the County's right-of-way. EJ has joined the Road Department temporarily during the current movie industry work stoppage. We are recognizing EJ because he has been able to fill the Department's current tractor operator shortage by showing the skill to operate a tractor daily. Congratulations to Tank and EJ!
Congratulations Tank and EJ.
---
August 2023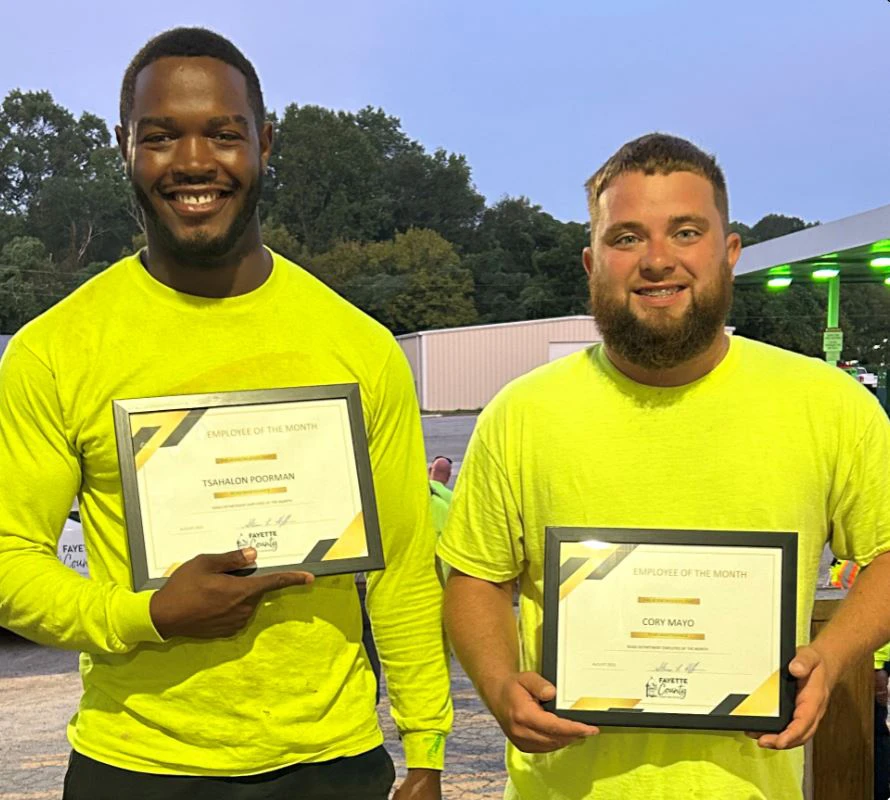 Tsahalon Poorman
Tsahalon is an entry-level Equipment Operator on the Paving Crew. He is skillful in operating the Skid Loader, performing milling operations, and running grade control on the Asphalt Paver. This past month Tsahalon learned to plan for future paving projects. Tsahalon carries a positive attitude everywhere he goes. He quickly adjusts his approach when making work decisions within his professional environment.
Cory Mayo
Cory is an entry-level Equipment Operator on the Grading Crew. His work was crucial to the construction of the Ebenezer Church Road realignment and the new Election Building's parking lot. His efforts included not only operating equipment but supplying most of the hands-on work required on those projects. His Crew Leader said he excelled in his ability to learn and operate our in-house small project striping machine.
Congratulations Tsahalon and Cory.
---
July 2023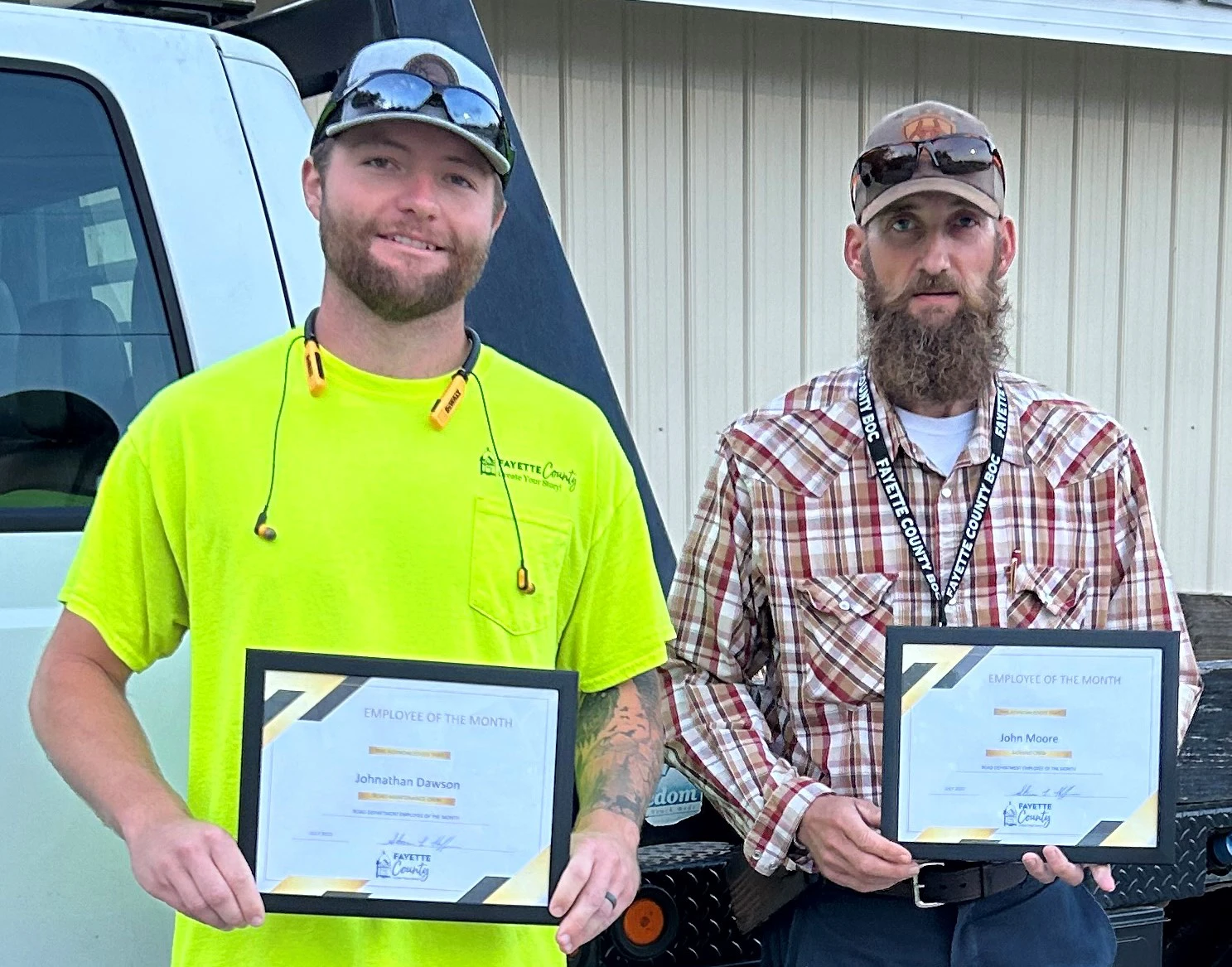 John Moore
John has stepped up with helping to fill the current Northside Mowing Crew vacancies by mowing their route along with this route. He has been instrumental with assisting the maintenance operations at the Transfer Station with the current vacancies especially on Saturdays.
Johnathan Dawson
Johnathan volunteered and has exceed expectations on learning how to be proficient in operation the screw on the paving machine. This allowed the Road Department to pave the Ebenezer Church Road Realignment in-house saving time and money compared to hiring a contractor to do this work. Johnathan has also been helpfully help fulfill the current maintenance needs at the Transfer Station.
Again thank you and we appreciate all that you do to help promote the Road Dept.
---