GDOT PROJECT
Bernhard Road at SR 85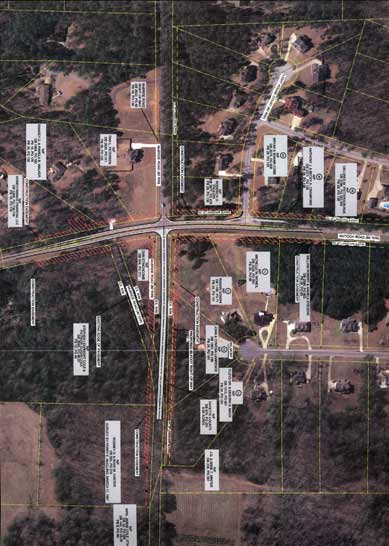 The project will improve safety and reduce the congestion and wait time at the intersection of Bernhard Road @ SR 85. Safety is improved by providing turn lanes for improved access onto SR 85 from Bernhard Rd. as well as a new traffic signal. Congestion and wait time will be shortened via incorporation of turn lanes. The intersection will also be safer for pedestrians with the addition of crosswalks, pedestrian signals and ramps for handicap accessibility as required by GDOT. The speed limit will remain as posted on both of these roads.
This is a Georgia Department of Transportation project funded with State of Georgia DOT funds. The DOT representative on the project indicates that the design and engineering are well in advance of Right-of-Way acquisition. Funds that were earmarked by Congress for this corridor have been recently released. With these funds now available DOT will proceed with property acquisition. DOT has also spoken with the utility companies regarding relocation of their site amenities.
For further information on this project please visit the Georgia Department of Transportations TREX site at: https://www.dot.ga.gov/GDOT/Pages/HistoricalPlans.aspx#tab-1