Public Notices
FAYETTE COUNTY ASSISTS SPALDING COUNTY ANIMAL
February 3, 2023
FAYETTE COUNTY, GA – Generosity is a gift that keeps on giving. The kindness displayed by the citizens of Fayette County impacted the Spalding County Animal Shelter. During the recent tornadoes in Spalding County, the demand for food in the shelter increased.
The Fayette County Animal Control Department received a request for assistance to help feed the dogs and cats affected by the recent tornadoes. Thanks to the outstanding support of the citizens of Fayette County who regularly donate food to our shelter, we had extra donations to send to Spalding County.
Jerry Collins, Director of the Fayette County Animal Control Department, said the opportunity to help is appreciated.
"I want to thank all the citizens who regularly support us. We couldn't do it without their help. As a director, it is heartfelt to see the support we get at the shelter," Collins said.
"This donation will fill a need because it takes a burden off of the citizens of Spaulding County," he said.
The Fayette County Animal Shelter has been dedicated to the community for close to 40 years. Our services include assistance to animals with public safety as the number one priority. To learn more about our services and to get involved with our work, please visit our website or call us at 770-631-7210.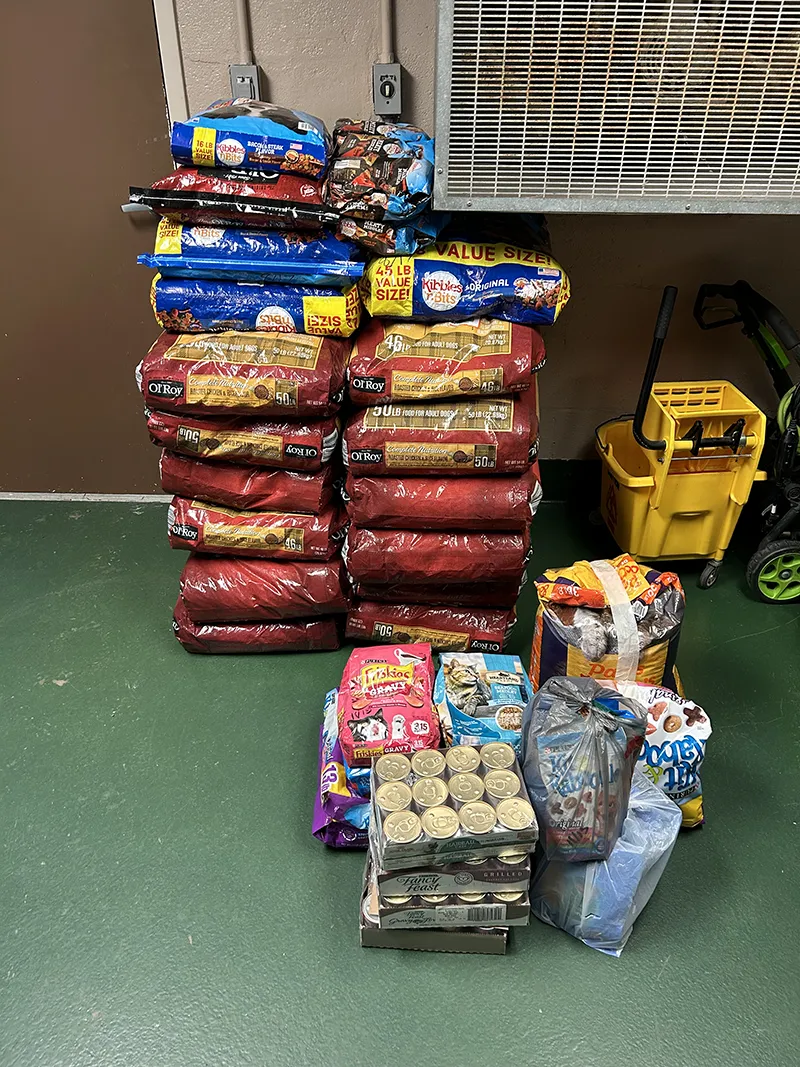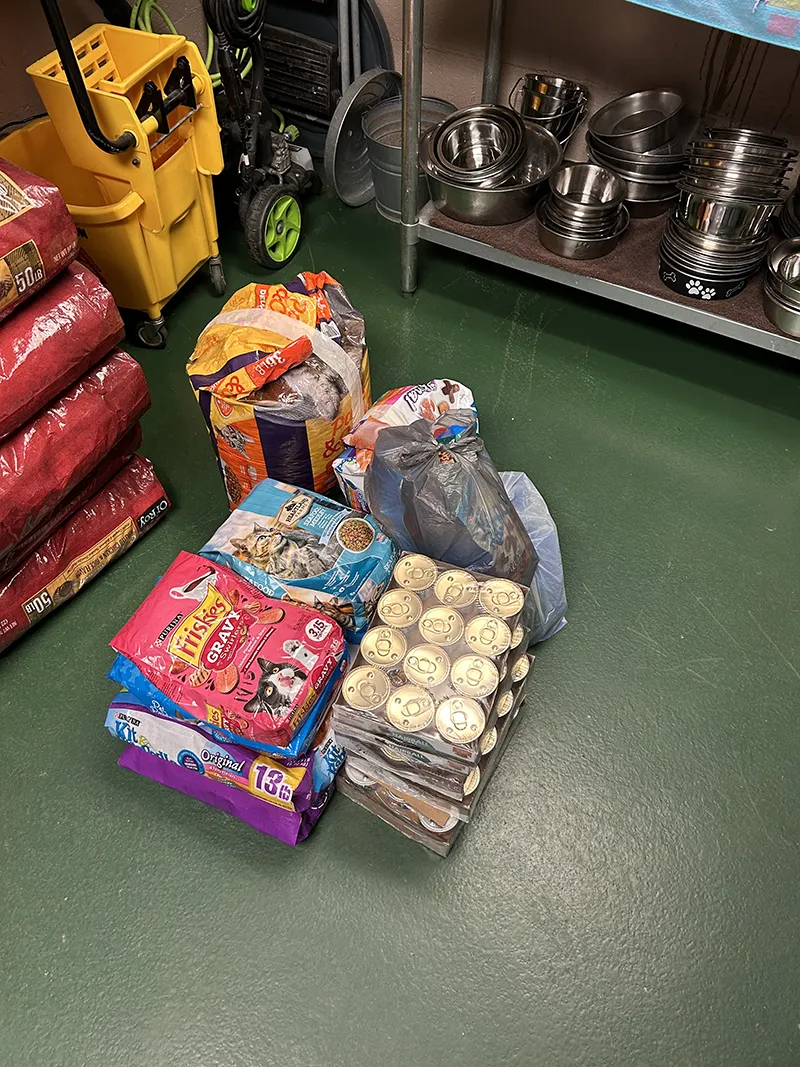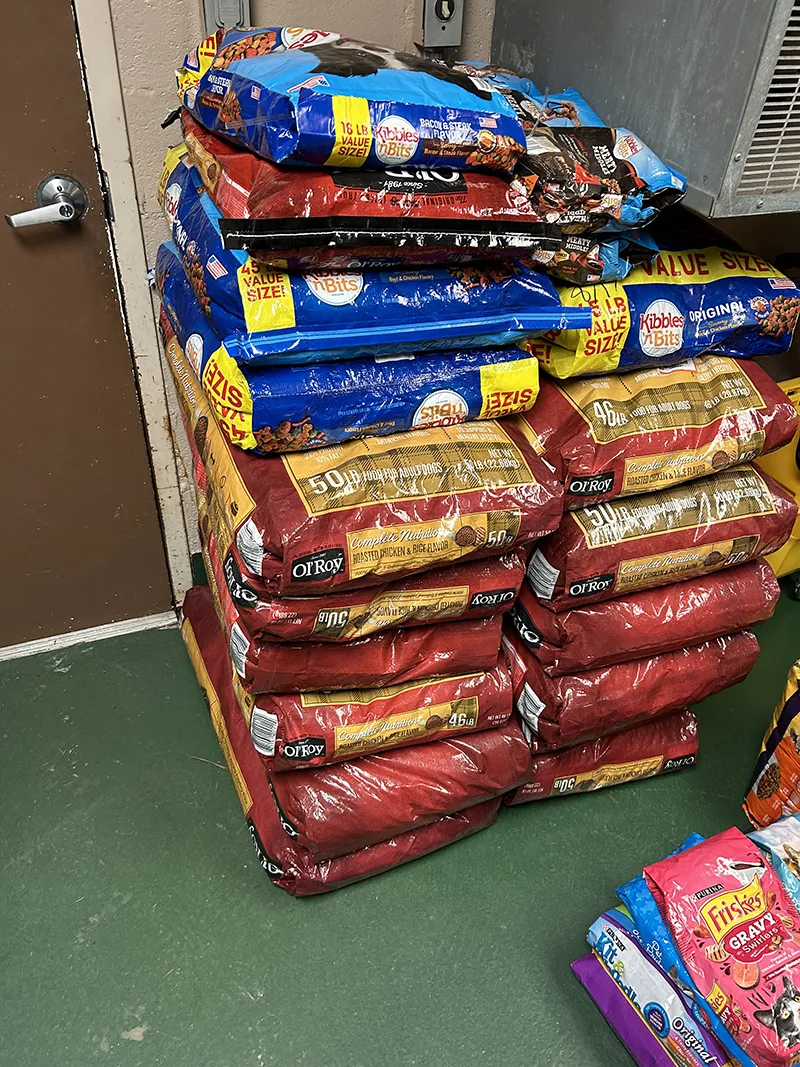 ---
Fayette County Animal Services Urges Residents to Spay and Neuter their Pet
Spaying or neutering your pet is one of the greatest gifts you can provide your pet and your family. These medical procedures help control pet overpopulation and may also prevent medical and behavioral problems from developing, allowing your dog or cat to lead a longer, healthier and happier life...Learn more.
---
Directions
Our address is not GPS friendly. We are located on the south end of Highway 74 just north of Redwine Road.
---
At the Fayette County Animal Shelter we take pride in our services and animals. We maintain a mutually beneficial relationship between strays and the safety of our community by having a proactive approach to what has become a perpetual problem, homeless animals. Our services include assistance for homeless, injured, abused and vicious animals; while keeping public safety as our number one priority.
The Fayette County Shelter is here to serve, our officers are here to pick up strays, investigate abuse, help find your lost pet, and assist with emergencies (i.e. vicious animals, in-home wildlife removal and hazards). You can rest assured that if we are not able to help you ourselves, we can at the very least point you in the right direction.
Unfortunately, the Shelter can not function optimally on its own. We need your help in order to find many of these animals homes. If you may not be able to provide a home yourself, you can always do the next best thing, tell a friend. On any given day the Fayette County Animal Shelter has a multitude of dogs and cats of all ages (yes, puppies and kittens too, even some purebreds), sometimes even rabbits, birds, guinea pigs and other exotics. We even work with trainers and veterinarians to ensure that your new adoptee is receiving the best services, and you are receiving the best prices.
---