Fayette County Public Works
The Division of Public Works provides leadership and administrative support for several departments including: Engineering, Fleet Maintenance, Grounds & Buildings Maintenance, Road Department and SPLOST Transportation Projects. Public Works also handles funding applications to the Georgia Department of Transportation for new road and resurfacing projects.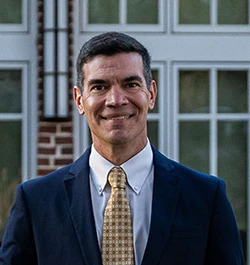 Phil Mallon, Division Director
770-320-6010
publicworks@fayettecountyga.gov
---
The Engineering Department manages the County's Transportation SPLOST program, implements and enforces several Articles within the County's Development Regulations, performs plan review, provides in-house design services, and oversees infrastructure design and construction
within the County . . . Learn More.
---
The Fayette County Environmental Management Department is charged to protect public health and safety and the environment by providing fair and consistent implementation of the applicable regulations. Environmental Management strives to improve Fayette County through careful supervision of these concerns and analyzing the future impacts of current decisions . . . Learn More.
---
Fleet Maintenance performs preventative maintenance and repair work on County vehicles, heavy equipment and hand-held tools. The Department also operates and maintains the County's fueling stations and emergency generators . . . Learn More.
---
The Fayette County Grounds and Building Maintenance Department has the responsibility to maintain the assets comprised of buildings and recreational grounds owned and operated on behalf of the citizens by Fayette County Government . . . Learn More.
---
The Road Department maintains over 500 miles of right-of-way and an additional 50 miles of prescriptive easement/gravel roads. Typical maintenance activities include asphalt resurfacing, pothole repair, stormwater infrastructure repairs, erosion control, right-of-way mowing, trash removal, gravel road scraping, and traffic control sign placement and upkeep. . . Learn more.
---
We collect, treat, dispose and recycle solid material as a service to the citizens of Fayette County. . . Learn more.
---
Fayette County's Transportation Special Purpose Local Option Sales Tax (SPLOST) program manages, designs, permits and constructs a variety of transportation projects in accordance with the voter-approved SPLOST resolution of November 2, 2004. . . Learn more. Learn about Title VI.
---
Fayette Forward is the project name for the development of a new Comprehensive Transportation Plan (CTP). CTPs are planning documents used to identify and prioritize future transportation projects. It is the goal of this project to develop a plan that promotes transportation policies and major public investments in ways consistent with the County's larger goals and vision for future growth. . . Learn more.
---
Title VI refers to the Civil Rights Act of 1964 and subsequent legislation, including the Civil Rights Restoration Act of 1987, and has the goal of protecting the civil rights of service recipients and ensuring equal access to programs, activities, and services regardless of race, color, or national origin. . . Learn more.