NOTICE: ROAD CLOSURE – Brogdon Road
Brogdon Road will be CLOSED to ALL THROUGH TRAFFIC between Byington Drive and Lang Drive for the replacement of a metal drainage culvert. Road will be closed at 8:00 AM on Wednesday morning, October 14, 2020, and should re-open around 5:00 PM that evening. During this time all residents will have access to their homes off of Brogdon Road via a road detour using Longview Road and New Hope Road to Neely Road.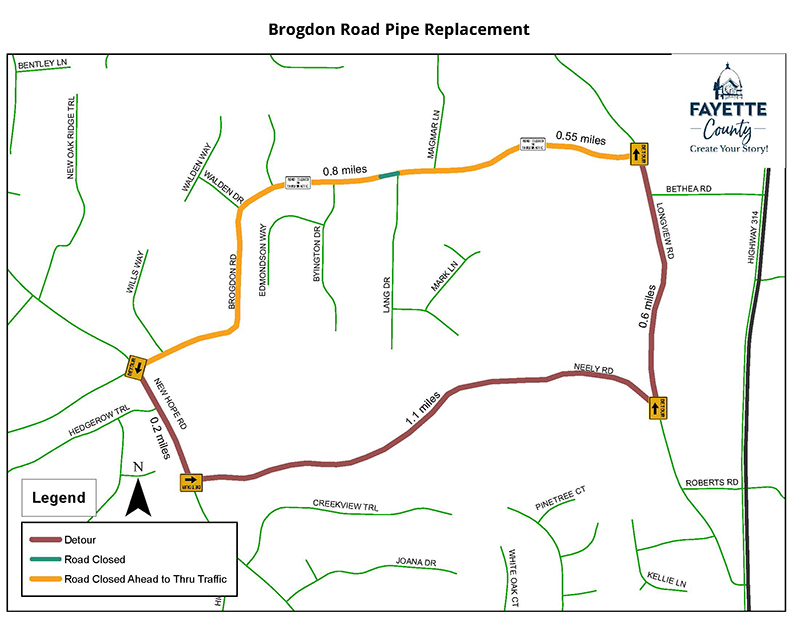 Public Safety Fall Festival Drive-Thru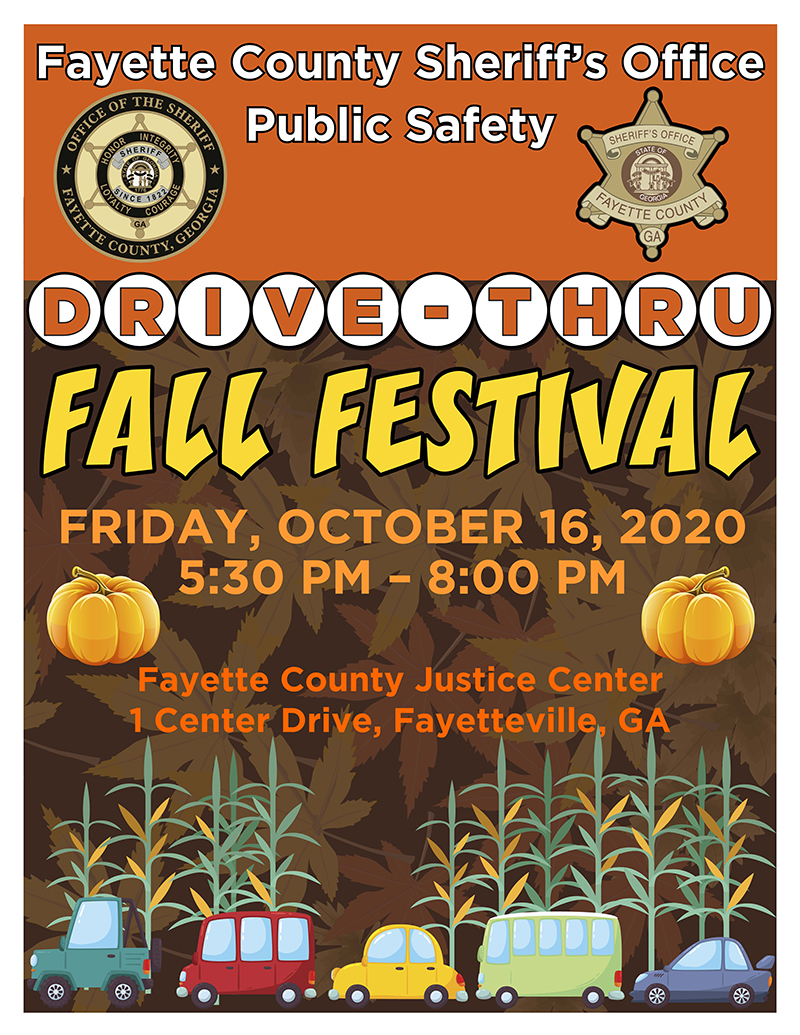 The Fayette County Sheriff's Office is excited to invite you to our Public Safety Fall Festival Drive-Thru event! In order to comply with social distancing guidelines, this year we will provide our community with a contactless drive-thru. As you drive thru, you will see members from our SWAT Team, VIPER Team, Patrol Unit, Traffic Unit, Criminal Investigations Division and Jail Division who will provide goodie bags for the kids and adults.
Also participating again this year are the Fayette County Fire Department, Fayette County Marshal's Office, Fayette County 911, Fayette County Animal Control, the Fayetteville Police Department and the Fayetteville Fire Department. The whole family will enjoy this event from the comfort of their own car!
Please plan on joining our Public Safety and driving thru on Friday, October 16, 2020 from 5:30 p.m.-8 p.m. at the Fayette County Justice Center located at 1 Center Drive, Fayetteville.