Lee Hearn Chairman, County Commissioner
District 2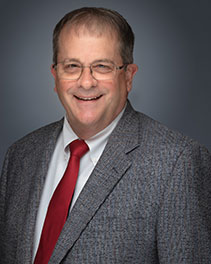 Commissioner Lee Hearn was first elected to serve on the Fayette County Board of Commissioners in 2008. During his first term, Commissioner Hearn completed the Association of County Commissioners of Georgia's (ACCG) certified county official training. In 2020, Lee was re-elected to serve Fayette County for the 2021-2024 term and holds the new District 2 seat. The District 2 seat includes voting areas of Brooks, Braelinn, Oak Grove, Rising Star, Starrs Mill, Whitewater, and Woolsey. His term will expire on December 31, 2024.
Lee has been a resident of Fayette County since 1998. In 1973, he graduated from Palmetto High School. Lee then attended Ga Tech and received his Bachelor of Civil Engineering in March of 1977. In 1983, Lee passed the Professional Engineers exam and currently continues to practice engineering as a licensed professional engineer.
In 1996, Lee came to work for Fayette County as the Public Works Director and worked serving citizens for ten-and-a-half years in that position. Lee has also enjoyed working and serving in Public Works for Douglas County, Henry County and the City of McDonough. For more than 23 years Lee has worked and served in local government positions. He currently works as Senior Design Engineer for Peachtree Protective Covers. Peachtree manufactures extruded aluminum walkway covers which are used at schools at the bus drop off area plus other walkways connecting buildings. Lee is responsible for the structural integrity of the system and with many jobs in Florida, the hurricane winds provide a real challenge for the structural design.
Lee and his wife Teresa have been married for 43 years and have two boys Sam and Daniel. They also have two grandchildren, Landon and Alan, who hold a special place in their hearts. Lee and Teresa are members of Fayetteville First Baptist Church where Lee currently is serving as Deacon.
Lee's grandmother grew up on Grooms Road in Brooks and his grandchildren will grow up in Fayette County. One of his goals as Commissioner is to do a small part in keeping the County great. "Good leadership can make a difference for future generations."
On a personal note, Lee enjoys hunting, fishing and golf. Lee's mission is to work to protect the rural character of Fayette County. Lee and Teresa live in Brooks with their dogs and their cat "Boots".
Contact Information
Lee Hearn, District 2
Term expires: 12/31/2024
140 Stonewall Ave. W., Suite 100
Fayetteville, GA 30214
Cell: 770.401.0088
Office: 770.305.5122
Email: Lhearn@fayettecountyga.gov