Eric K. Maxwell County Commissioner
District 1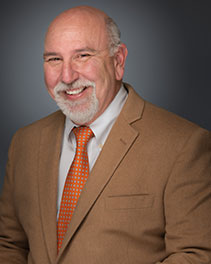 Commissioner Eric Maxwell was first elected to serve on the Fayette County Board of Commissioners in 2006. Eric was re-elected in 2020 to serve Fayette County for the 2021-2024 term and holds the new District 1 seat. His term will expire on December 31, 2024.
Eric is a proud resident of Fayette County for over 45-years. In 1977, he graduated from Fayette County High School, when it was the only high school in the county. Eric then attended West Georgia College and received his Bachelor of Science degree in Political Science in 1983. While at West Georgia, Eric was elected to the student council. During his senior year, he served as the elected Student Judiciary Chairman.
Upon graduation from West Georgia College, Eric worked for the State of Georgia at the Department of Audits. During that period, he became an aviator. His plans were to become a commercial pilot like his father, Jay. Unfortunately, an accident in October 1986 prevented him from fulfilling that career goal. After three months at Shepherd Spinal Center, he redirected and formed a new goal, to attend law school. Eric attended Mercer University Law School from 1988-1991 and received his Juris Doctorate degree in 1991.
Eric started the practice of law in 1991 and soon joined the law firm of Webb and Lindsey in Peachtree City. Eric became the prosecutor in the Municipal Court of Peachtree City in 1993 and also became a partner at the firm. In 1997, Eric established his own law practice and later moved his practice to Fayetteville in 1998. Currently Eric is an attorney with a practice that focuses on personal injury clients.
Eric is currently a member of the State Bar of Georgia, the Past President of the Fayette County Bar Association 1993, the Past President of the Peachtree City Rotary Club 2000, the former Chief Judge for the City of Peachtree City Municipal Court 2003-2006 and a former Director of the Fayette County Chamber of Commerce 2004-2006. He was appointed by Governor Perdue to serve on the Griffin Judicial Circuit Indigent Defense Committee 2005-2006. Eric served Fayette County as Chairman for Fayette County Board of Commissioners 2017-2018.
On a personal note, Eric is a charter member of the First Baptist Church of Peachtree City. He also enjoys the great outdoors and will work hard to preserve and protect the charming beauty that defines, distinguishes and reflect our Fayette County motto-"Where Quality is a Lifestyle". Eric lives on a small 37 acre farm in the middle of the county where he raises longhorn cattle, chickens, turkeys, donkeys and his two cats.
Contact Information
Eric Maxwell, District 1
Term expires: 12/31/2024
140 Stonewall Ave. W., Suite 100
Fayetteville, GA 30214
Cell: 678.684.7094
Office: 770.305.5123
Email: Emaxwell@fayettecountyga.gov