District Attorney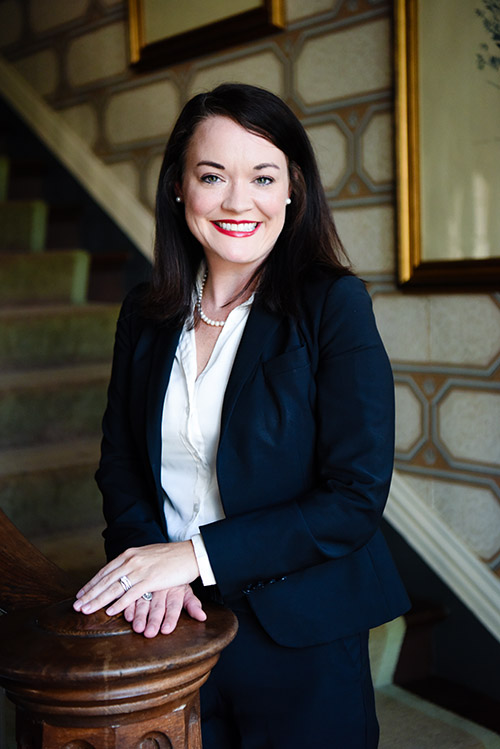 Marie G. Broder
District Attorney Griffin Judicial Circuit

Contact Information
Fayette Office Located at:
Fayette County Justice Center
One Center Drive
Fayetteville, GA 30214
Office Number: 770.716.4250
Facsimile Number: 770-716-4857
mbroder@fayettecountyga.gov
http://www.dagriffincircuit.org/
---
The District Attorney represents the State of Georgia in the trial and appeal of criminal cases in the Superior Court and delinquency cases in the juvenile courts. The District Attorney is the chief prosecuting officer for the State of Georgia within each of the State's 49 judicial circuits.
The Griffin Circuit consists of Fayette, Pike, Spalding and Upson Counties. Each county of the circuit is fully staffed with assistant district attorneys, investigators, victim witness assistance and administrative personnel who assist the District Attorney in carrying out the duties of the office.
---
Meet Your District Attorney
Marie G. Broder received bachelor's degrees in Speech Communication and Public Relations and a law degree from the University of Georgia. She has served as a law clerk and associate, assistant district attorney, and office manager, and she served as Chief Assistant District Attorney for Benjamin Coker before he was appointed as a Superior Court Judge.
Broder has handled thousands of cases during her career and has tried over 50 cases to verdict. She has handled everything from murder to drug trafficking. She has developed a specialty in trying crimes against women and children.
Broder is a member of the Federalist Society, Georgia Cattlemen's Association, Georgia Bar Association, Phi Beta Kappa, Daughters of the American Revolution, Spalding County Bar Association, Fayette County Bar Association, Upson County Bar Association, and Georgia Association of Women Lawyers. She and her husband, Karl, reside in Griffin with their daughter.
Broder was sworn in by Governor Brian Kemp on June 3, 2020.