Sandy Creek Corridor Study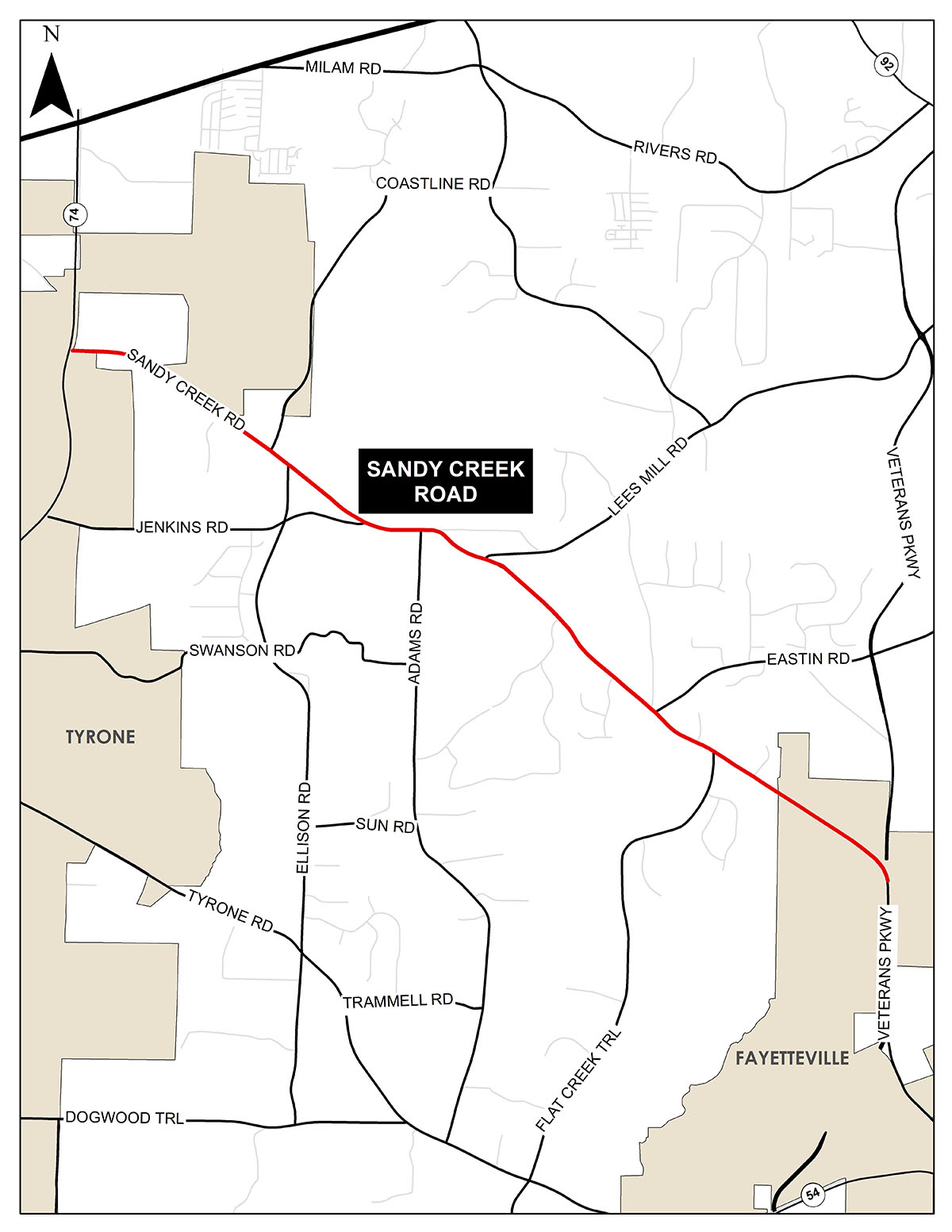 The Sandy Creek Road corridor study was completed in 2019 by Fayette County, Fayette County's consultant, Croy Engineering, LLC, and the Atlanta Regional Commission. This planning study focuses on Sandy Creek Road and extends from State Route 74/ Joel Cowan Parkway to Veterans Parkway. This corridor study is one of four corridor planning studies included in Fayette County's 2017 SPLOST program. View the final report of the Sandy Creek Road Corridor Study through the links below.
You may also view the other Corridor Studies (Banks Road, Tyrone-Palmetto Road, State Route 279) through the links in the sidebar.
PROJECT DOCUMENTS