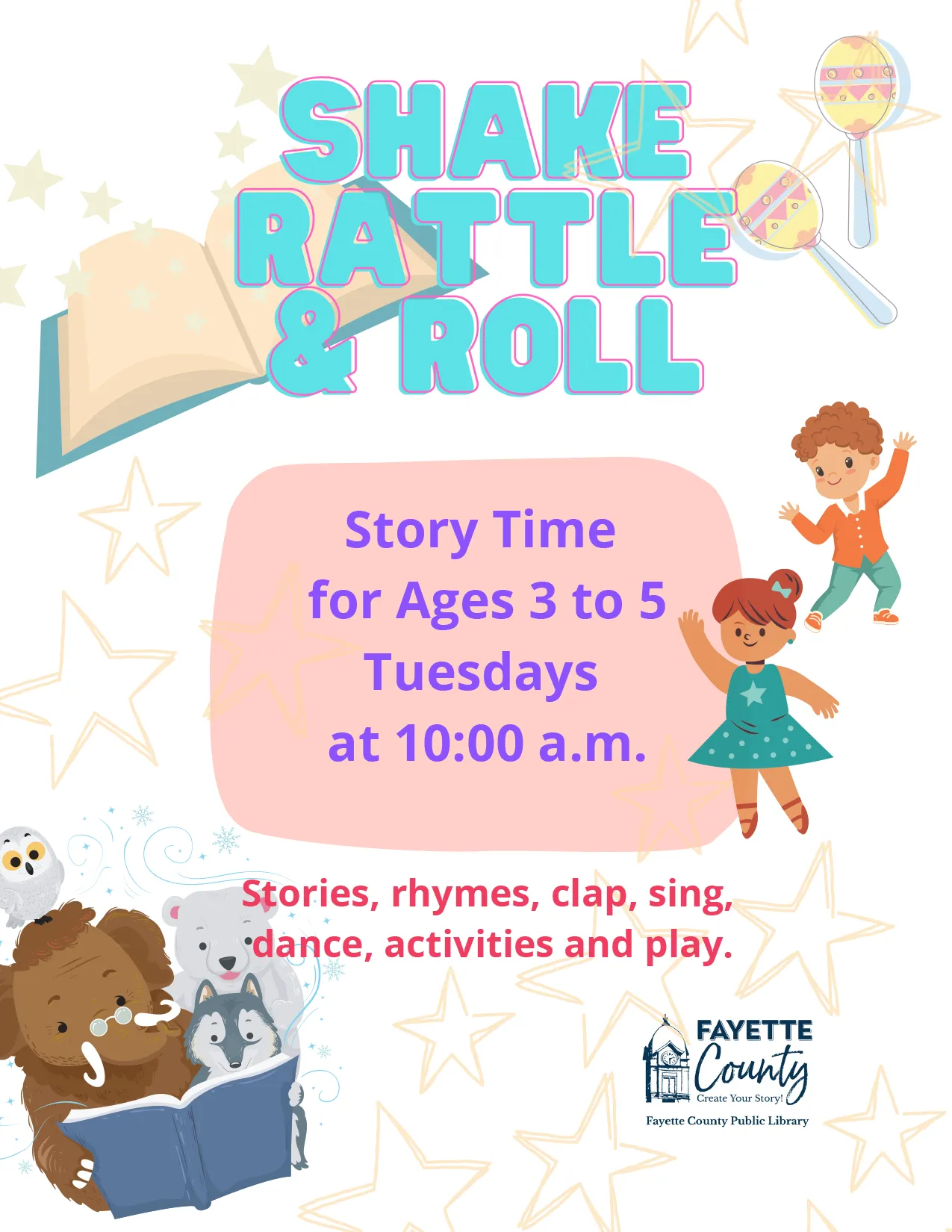 Shake Rattle & Roll
Story Time for Ages 3 to 5, Tuesdays at 10:00 a.m.
Stories, rhymes, clap, sing, dance, activities and play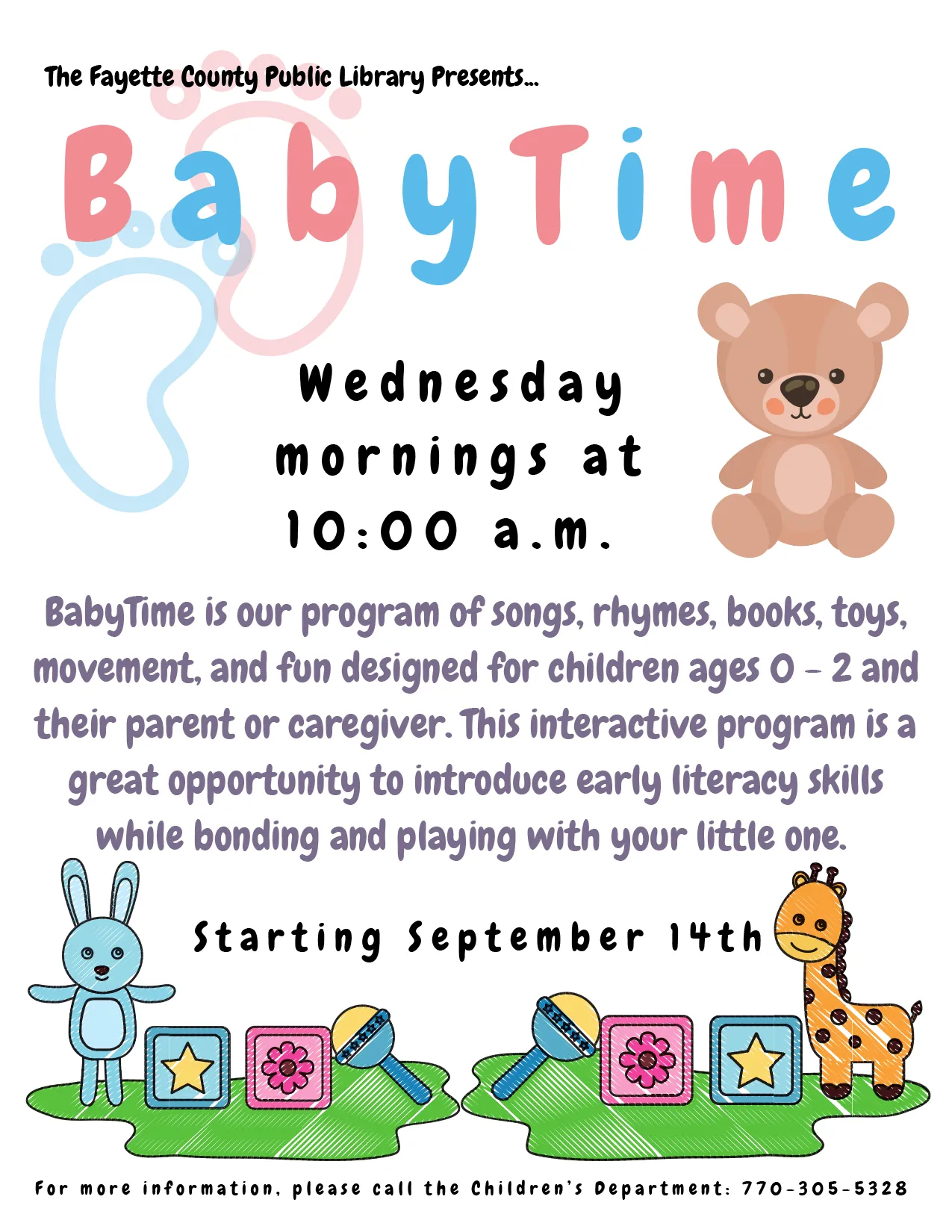 Baby Time
Wednesday mornings at 10:00 a.m.
BabyTime is our program of songs, rhymes, books, toys, movement, and fun designed for children ages 0-2 and their parent or caregiver. This interactive program is a great opportunity to introduce early literacy skills while bonding and playing with your little one
Starting September 14th
For more information, please call the Children's Department: 770-305-5328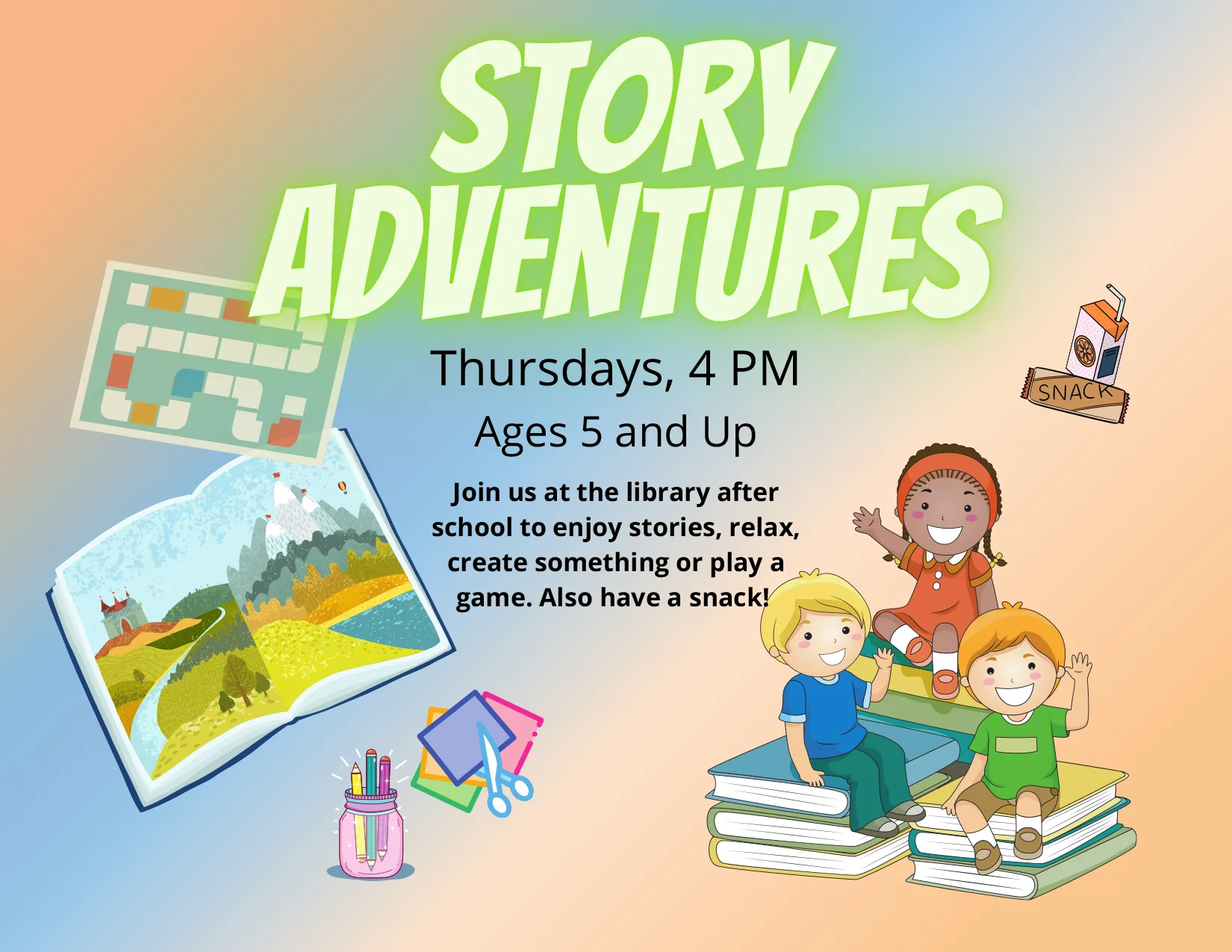 Story Adventures
Thursdays, 4 PM, Ages 5 and Up
Join us at the library after school to enjoy stories, relax, create something or play a game. Also have a snack!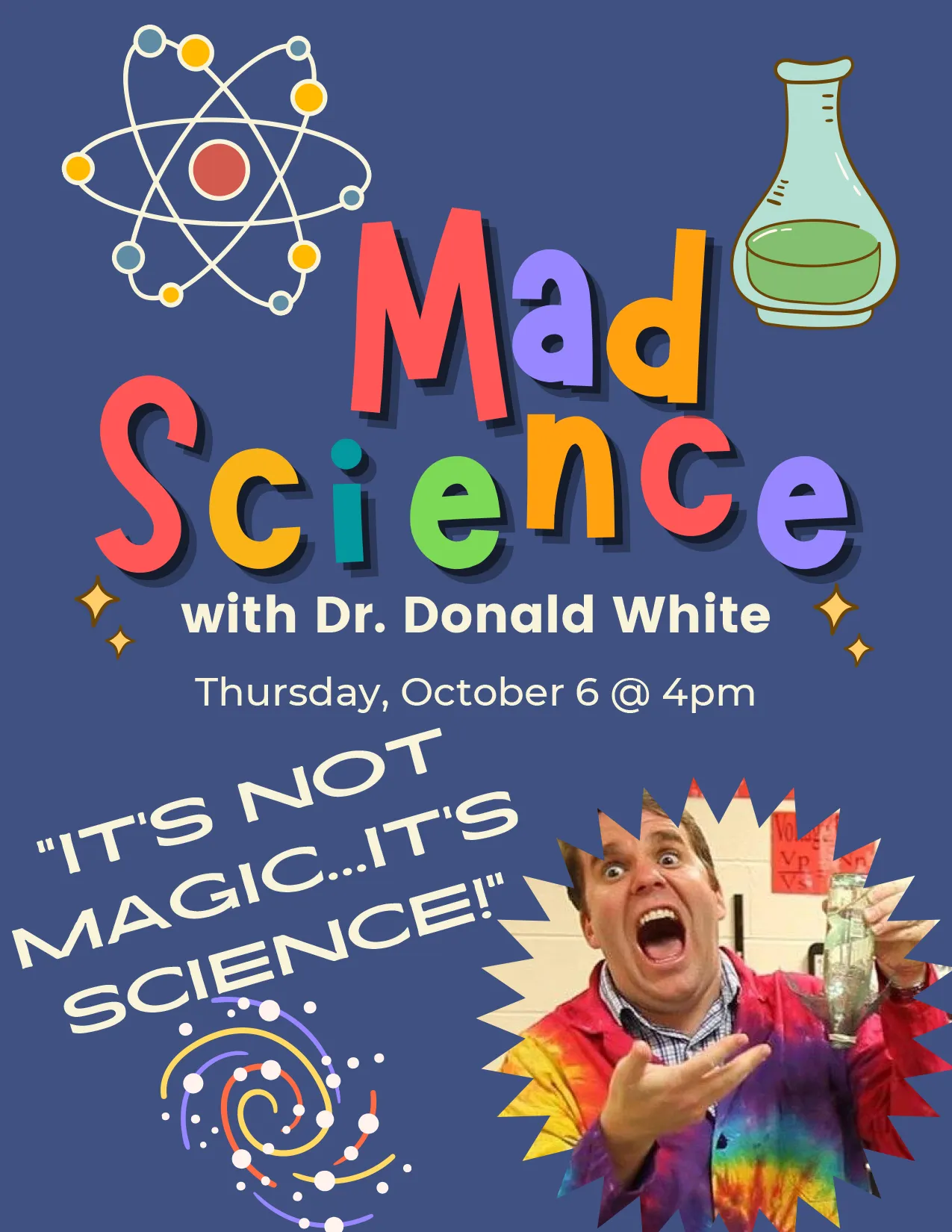 Mad Science with Dr. Donald White
Thursday, October 6, @ 4pm
It's not Magic. . . It's Science!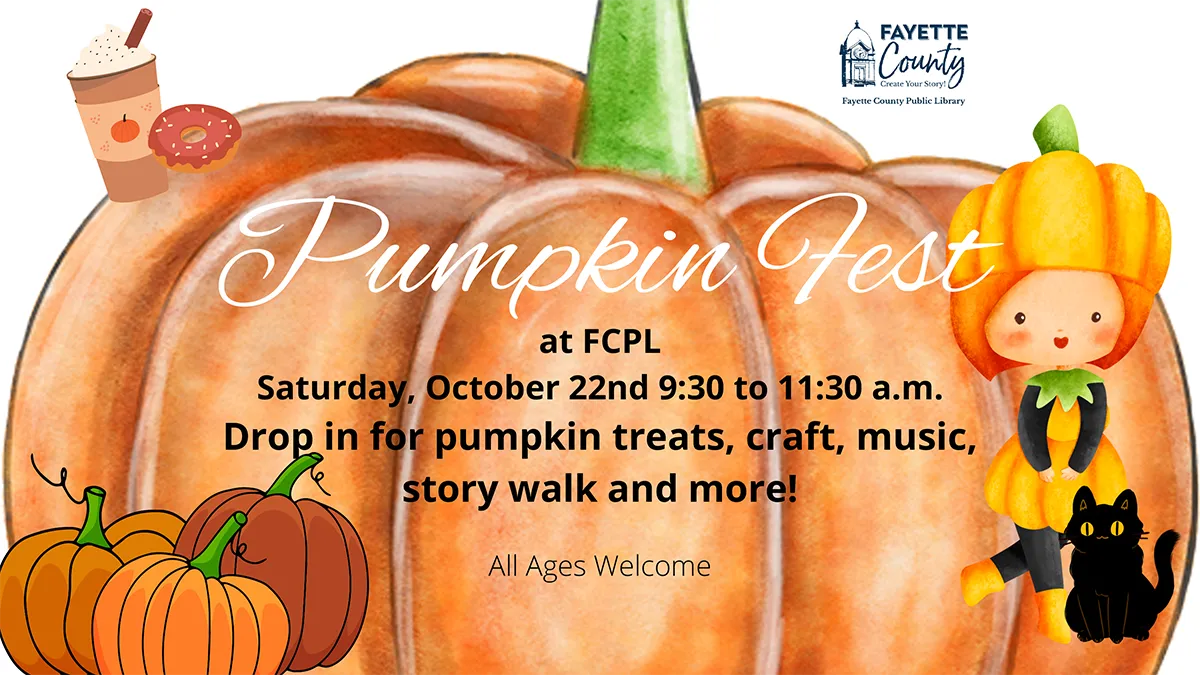 Pumpkin Fest at FCPL
Saturday, October 22nd, 9:30 to 11:30 a.m.
Drop in for pumpkin treates, craft, music, story walk and more!
All Ages Welcome.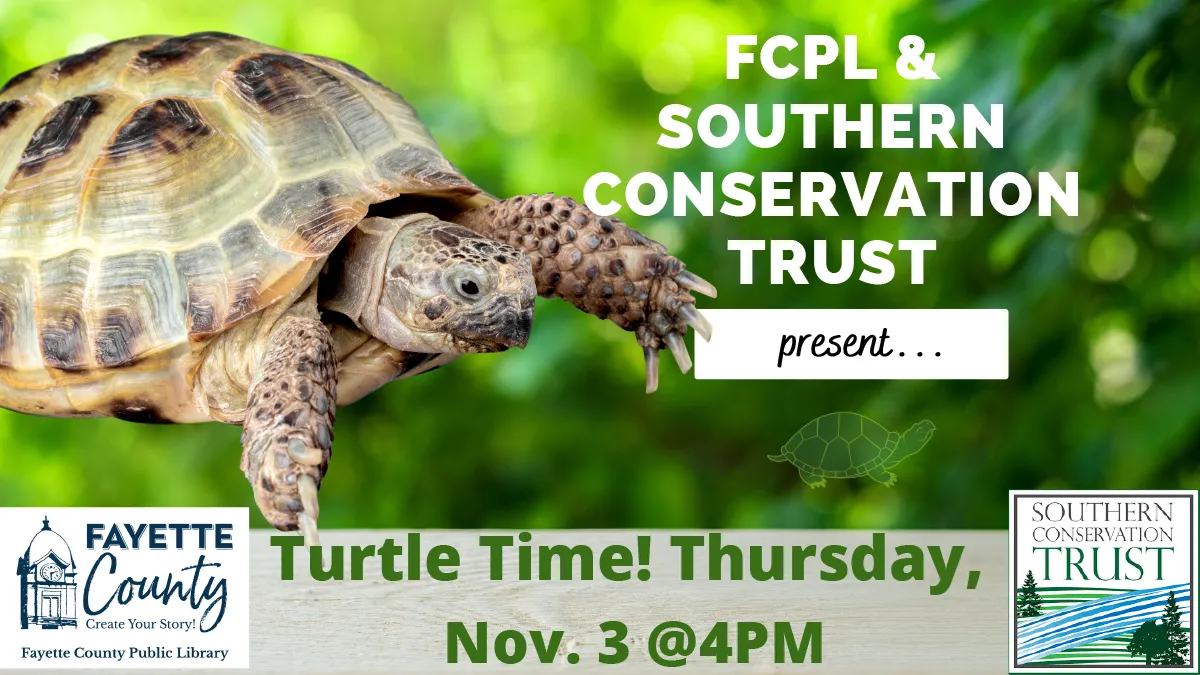 FCPL & Southern Conservation Trust Present
Turle Time! Thursday, Nov. 3 at 4 PM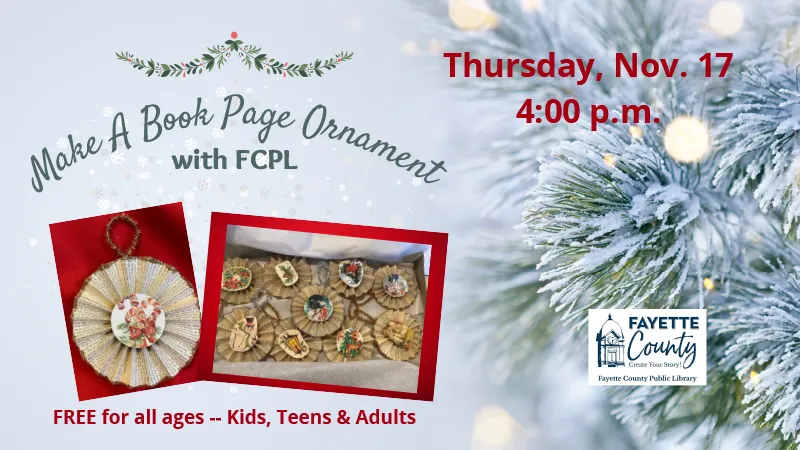 Make a Book Page Ornament with FCPL
Thursday, Nov 17 at 4:00 PM
Free for all ages -- Kids, Teens & Adults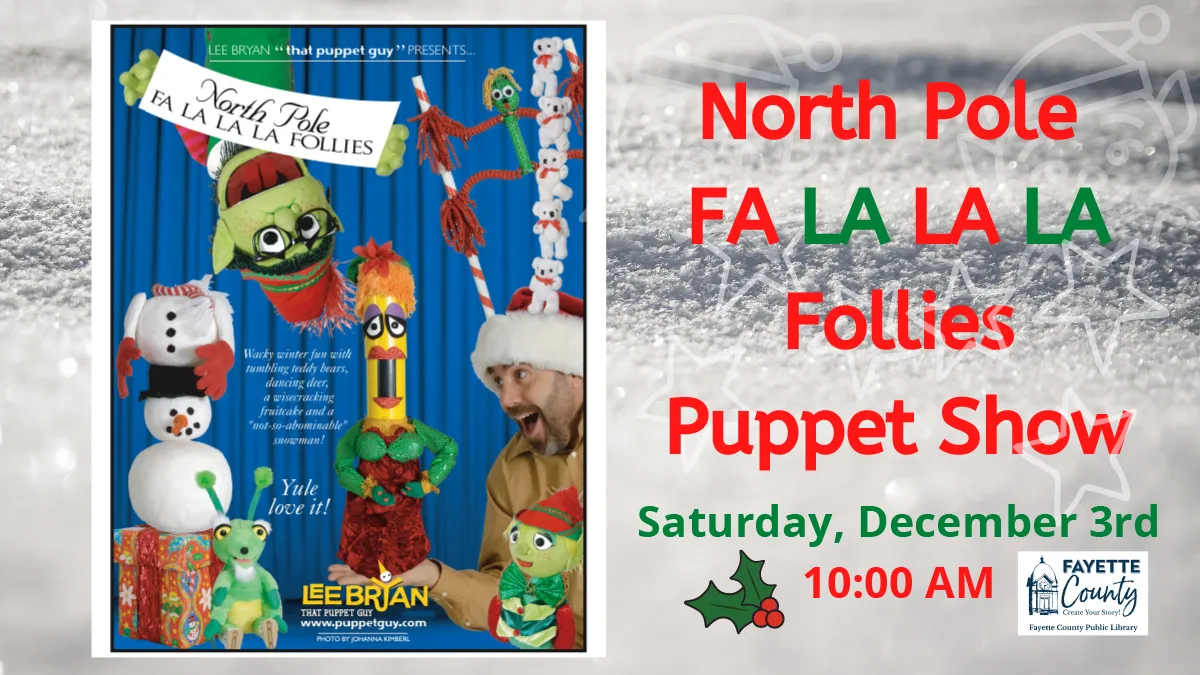 North Pole Fa La La La Follies Puppet Show
Saturday, December 3rd 10:00 AM
Free for all ages -- Kids, Teens & Adults
---
Highlights of Summer '22 Programs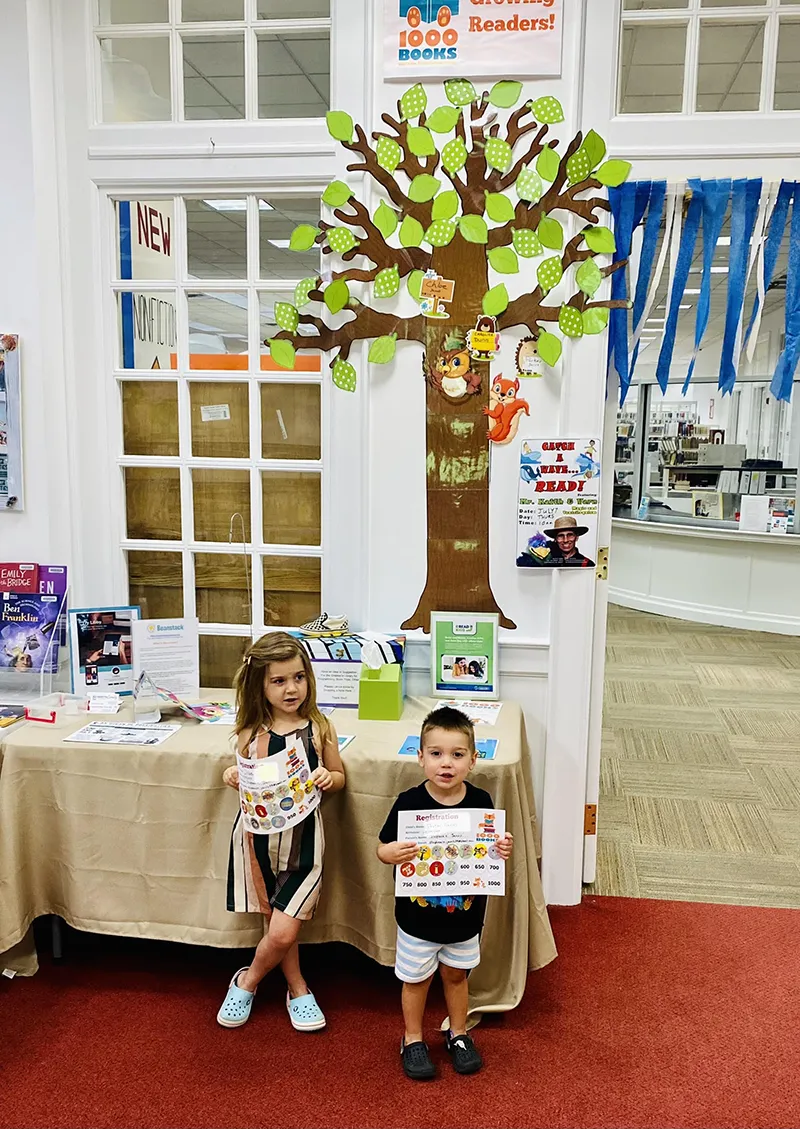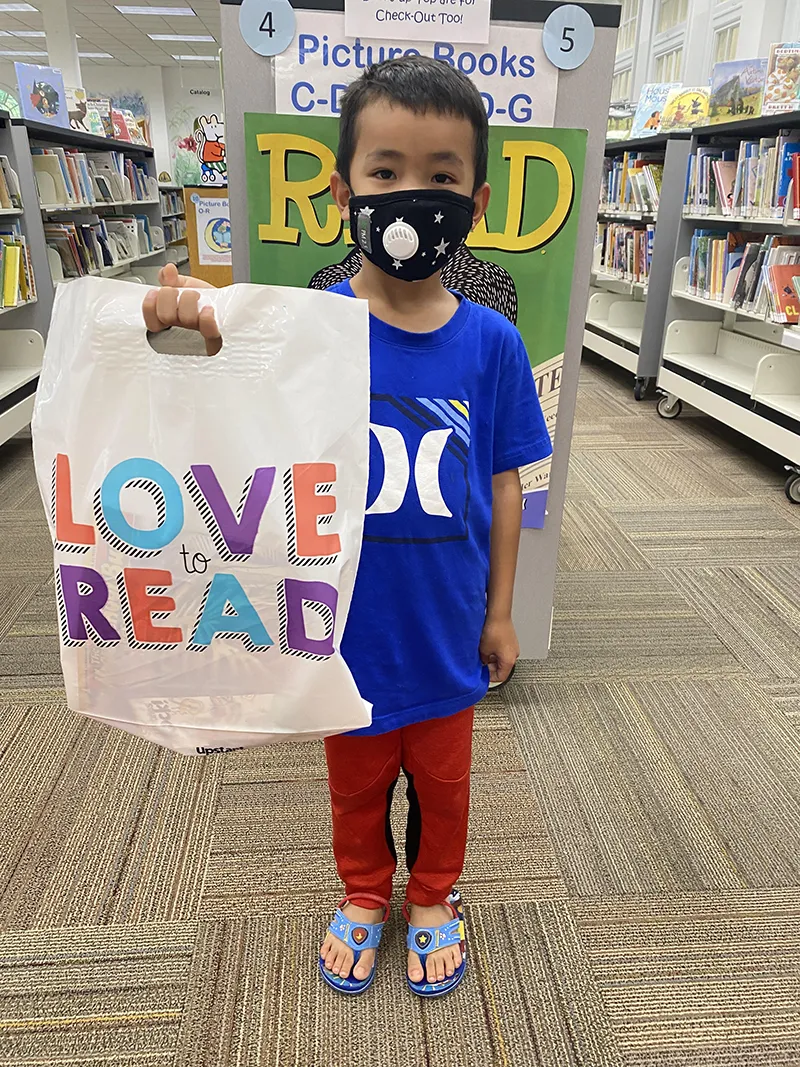 ---
Register to Read with Luna as part of our Caring Paws Program!
1st & 3rd Wednesdays of the month 4:00 to 5:00 PM, Children's Library
Many children are motivated to read out loud when they have a canine reading partner. Especially one as patient and kind as Luna. Improves reading fluency, confidence and stamina.
Please call the children's desk to register. Spaces fill up quick for this popular program!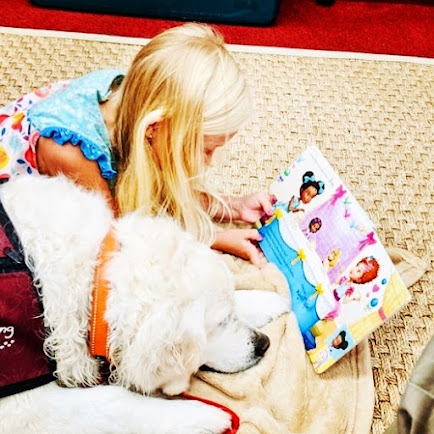 ---
Coming Soon!
Parent Workshops: Learn About Digital Resources for Kids!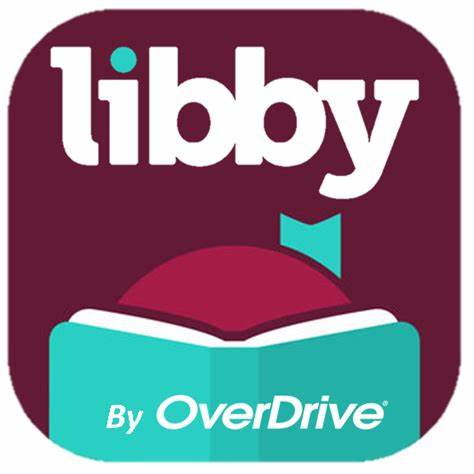 Contact/Info: Ms. Larisa Scott, Children's Librarian, lscott@fayettecountyga.gov, 770-305-5351 or
Ms. Charlotte Stargell, Children's Assistant, cstargell@fayettecountyga.gov, 770-305-5328,
or the Main Desk, 770-461-8841 for more information.
Follow Fayette County Public Library Facebook & Instagram pages!
Website: fayettecountyga.gov – Library

For more timely information about our programs, please follow "Fayette County Public Library" on Facebook and Instagram. There you will find announcements about upcoming programs and other important information about what's going on at the library!
---
Reader Services
Our library staff is always happy to help you find books and materials and make suggestions for your reading. Our PINES system allows you to place electronic holds for specific titles, and you can also call us at the library to assist you with this.
We also have a wonderful collection of electronic resources available for all ages. This includes our reading challenge program, Beanstack which allows you to keep a record of books read, time read, and more. Children 0-5 can take part of 1000 Books Before Kindergarten program through Beanstack. Children 5 and older can track their favorite reads on the Best Reading List Ever Challenge. In addition to these ongoing challenges, we also have seasonal ones as well


All About Beanstack Flyer (PDF)
Online Resources for Parents and Children (PDF)
1000 Books Before Kindergarten Flyer (PDF)
These lists, published annually, are great tools for finding new books for children of all ages.
---