History of the Fayette County Library
Founders of the Margaret Mitchell Public Library
Mrs. Lynne Payne Beadles 1886-1959
Mrs. Lucille Alladio Busey 1894-1971
Mrs. Mattie Lena Ingram 1894-1984
Mrs. Louise Murphy 1893-1986
Mrs. Lucy Redwine 1889-1976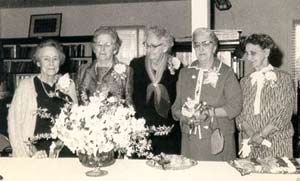 (From Left: Mrs. Ingram, Mrs. Murphy, Miss Thorton, first long-term librarian, Mrs. Busey, and Mrs. Redwine. Ms. Beadles not pictured)
The first library in Fayette County was organized by the Fayette Woman's Club in the 1920's. The women listed above held fund raising for the first library building completed on September 27, 1948.
Another contributor to the library fund was Margaret Mitchell. Ms. Mitchell learned of the dedication and hard work of the women and their goal to open a library. She donated books as well as funds toward the library building.
---
Forerunners of the Fayette County Public Library
The Fayette County Margaret Mitchell Library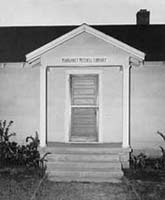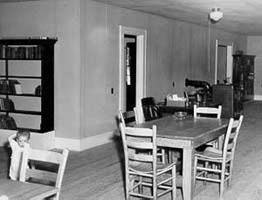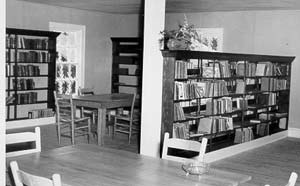 The Fayette County Margaret Mitchell Library was located at 195 Lee Street in Fayetteville, Georgia.
A more complete history of the library may be found in The History of Fayette County, 1821-1971, published by the Fayette County Historical Society, Inc., ©1977., Carolyn C. Cary, Editor.
---
Library on Jeff Davis Avenue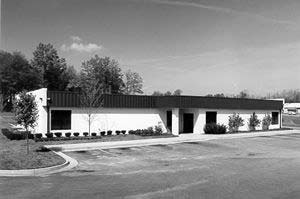 On August 21, 1985, groundbreaking ceremonies took place for the 5,000 square foot facility on Jeff Davis Avenue. Dedication of the new building was October 12, 1986.
---
Library on Heritage Park Way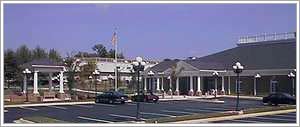 On November 3, 1992, Fayette County citizens approved a 1% Special Local Option Tax to be levied for 9 months to raise $4,000,000.00 for the purpose of matching a State Library Construction Grant, to purchase books and materials and to purchase a new library site on Heritage Park Way, adjacent to the Fayette County Administration Complex.
The new 28,000 square foot facility opened on January 13, 1997. The dedication was held March 17, 1997. The one-story brick traditional building is equipped with an Educational Learning Lab, Distance Learning Center, Georgia History Room, Story Hour Room, and a multi-purpose room. Wall murals were painted by Patsy Gullett in 1999.
---
The Fayette County Public Library, under the leadership of Michelle Bennett-Copeland, is a cultural and intellectual center that enriches the community and empowers all residents with essential tools for lifelong learning.
Fayette County Public Library has been recognized as providing excellent public service to the community.
In addition, the library has an active Friends of the Library group. The non-profit volunteer organization supports library services as well as programming.